Travel Companions.
Today, you're in Tokyo. Tomorrow, who knows where you'll be? And thanks to the laptop, you can do your work anywhere. But powerful laptops sometimes make you sacrifice comfort for the convenience of portability.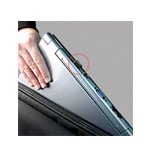 When you're on the road, what's great about built-to-travel computer peripherals?
Ready-to-go mice with wireless technology that works in the busiest hi-tech offices and airports
Reliable wireless presenters that give you freedom to move around
Designed-for-portability webcams that stow away easily
Move freely. In the office.
For you and your co-workers, mobility isn't just about going on the road. It's about getting from your desk to the conference room and back. It's about taking your laptop from your cube to your colleagues' cube on the other side of campus.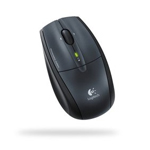 How can highly portable computer peripherals make you highly successful?
Comfortable, compact mice that let you say goodbye to the touch pad
Designed-to-impress presenters that are easy to transport from your desk to the conference room
Ready-for-business webcams that snap right ont your laptop for easy transport
Collaboration
Grow your team. Grow your business.
Learn more
At the desk
Ready to work. Ready for your desk.
Learn more