Logitech® Laser-grade tracking: More Mousing on More Surfaces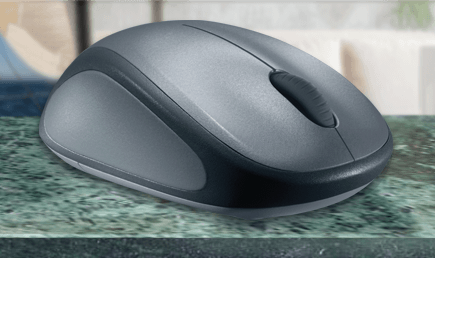 From Amazon® to Netflix® to Facebook® , the computer has become the hub of entertainment and information. But in order to enjoy all computers and the Internet have to offer, you need something to help you navigate through this vast digital world. That's where the trusty computer mouse comes in.

While more and more people are using laptops and netbooks, many prefer the ease of a mouse to the tricky finger maneuvers needed to navigate with a built-in touchpad. However, thanks to the portability of these computers, mice are now being used in more places and on more surfaces—from the local café's metal tables to your tile kitchen countertop to the polished wood desk in your home office. Glossy surfaces such as these can be a challenge for standard optical mice without a mouse pad. But who wants to carry around one more thing?

Logitech Laser-grade tracking can track on most of these challenging surfaces and improve battery life—making it an ideal choice wherever you use your mouse.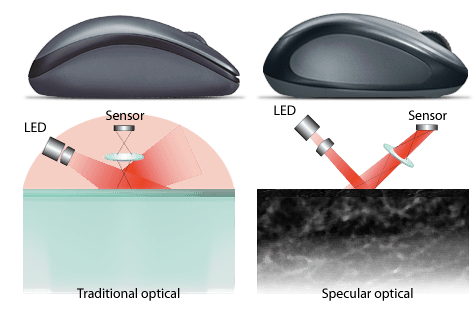 Tracking innovation: It's all about the angles
When Logitech engineers sought to improve the performance of optical technology on these glossy surfaces, they took inspiration from laser mice—which offer more precision on more surfaces than their optical counterparts.

Standard optical and laser mice have the same basic components—a light source that illuminates the surface beneath the mouse, a lens that captures the scattered light and a sensor that processes the image captured by the lens. The more surface detail the light can illuminate, the easier it is for the sensor to identify reference points that it can use to accurately measure motion.

The main differences between optical and laser mice have been the light source used and the angle of the sensor. Standard optical mice use an LED light and look for scattered (or diffused) light from a sensor directly above the surface. Laser mice use laser light, which illuminates surfaces in far greater detail than LED light, and typically look for scattered light from the specular (or reflective) direction, which also helps illuminate greater surface contrasts. Because of the stronger light source and more efficient placement of the sensor, traditional laser mice are superior to standard optical mice at tracking on smooth, glossy surfaces with little contrast such as ceramic tile, metal and polished wood. (Some Logitech laser mice can even track on glass thanks to their use of darkfield microscopy.)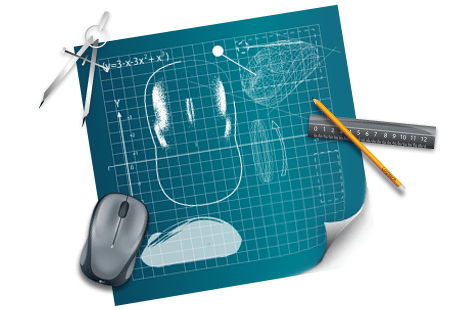 Building a better (optical) mouse
While Logitech Laser-grade tracking uses LED light, we've moved the sensor from a position perpendicular to the surface to an angle similar to that of a laser mouse. Logitech mice with Laser-grade tracking look for scattered light from the specular (or reflective) direction—like a laser mouse—instead of capturing light from above—like standard optical mice.

By changing the angle, the sensor can collect more light and get a clearer snapshot of the surface. And as a result, the sensor registers surface contrast better. Because Logitech mice with Laser-grade tracking can process more surface contrast, tracking is more precise over a greater variety of surfaces, including many of the smooth, glossy surfaces that are problematic for standard optical mice. And—as an added bonus—because the sensor collects more light than a traditional optical mouse's sensor, less light is needed to illuminate the surface. So mice with Logitech Laser-grade tracking can conserve power and you'll enjoy the convenience of a longer battery life.
Get into your digital world
If you think about it for a moment, when you have a mouse that tracks on more surfaces and gets a better battery life, then you can forget about the tools (i.e., the mouse) that help you get into your what you love more, and focus more on what you love. While that might not be sexy, we think it's pretty important.
Logitech Advanced Optical Tracking.Better tracking, better battery life. Better mousing when you're getting into your digital world.