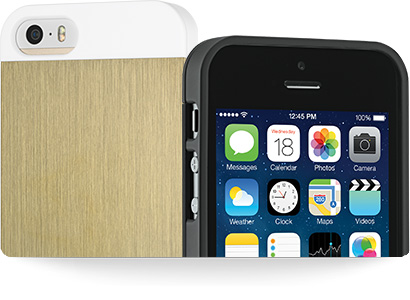 Active Protection, Slim Case
We built a case that is slim enough to fit in the skinniest of skinny jeans while still offering you a level of protection that braces your phone for moderate protection from drops and side impacts.
Raised Bezel
Metal Shield
Soft Touch Polycarbonate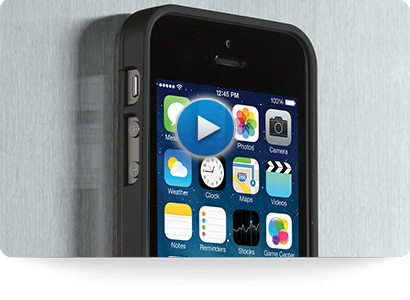 Magnetic Mount
The +tilt leather panel allows your phone to be easily mounted to any metal surface. So, go ahead and stick your smartphone up on the fridge while you whip up some sweet pasta primavera (don't forget the snow peas).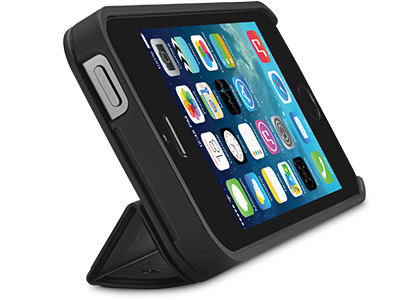 Multimedia Kickstand
Sometimes you need your phone prominently displayed. Whether you need to see the alarm clock on your iphone or maybe you just want to show off your latest vine, we've got you covered. Just click the edges of your leather +tilt panel together and you've got a stylish kickstand.
Earbud Cord Wrap
Wrap your favorite earbud cords around the middle of your phone, touch the leather tilt panel edges together & slide the panel off your phone & whala! Cords tidy & stylish protective case on your phone.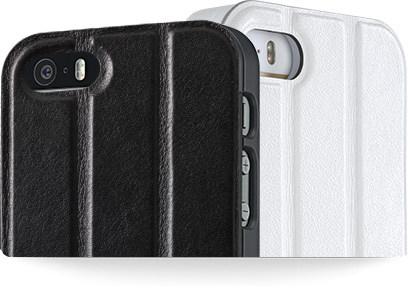 Real Leather +tilt
Add some luxury to your daily life with the case+tilt leather panel. Featuring real supple leather in two classic colors.
Images are for demonstration purpose only. Actual product may vary slightly. iPhone sold separately.
System Requirements
iPhone 5, iPhone 5s
Warranty Information
2-year Limited hardware warranty
Package Contents
case+
+tilt panel
User Documentation
Part Number
PN 989-000026

Black/Black

PN 989-000054

Gold Metal/White
Technical Specifications
Height 127mm (5")
Width 61mm (2.4")
Depth 13mm (0.5")
Weight 120g (4.2 oz.)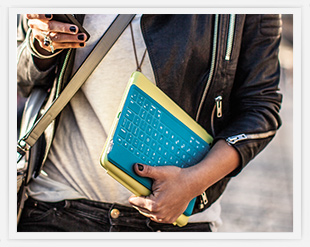 Meet Keys-To-Go
The portable iPad keyboard you can take anywhere.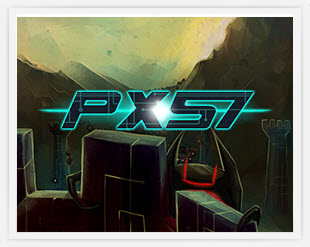 PX57
A free tower defense video game, inspired by Logitech fans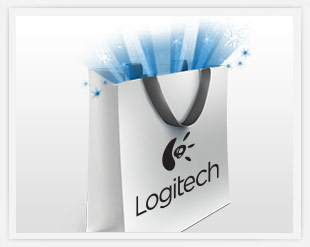 See our Special Offers
Check out our Special Offers on Logitech.com, save on Bundles and more!