Folio for iPad
for iPad 2, iPad (3rd & 4th Generation)
See the difference. Feel the difference.
Personalize your folio by choosing from a rich palette of colors* and sumptuous fabric that evoke your sense of style whilst inviting you to handle it.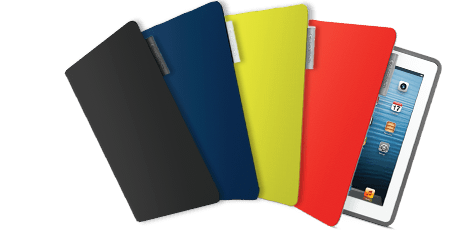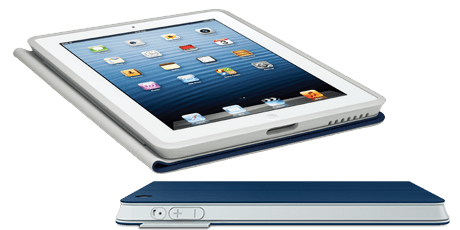 On-the-go protection
A protective sleeve safeguards both the front and back of your iPad. So rest easy knowing the Folio will help to keep your iPad and its touch screen safe and sound.
Multi-view flip stand
The folio doubles as a multi-view flip stand that holds your iPad at one four comfortable viewing angles for browsing, watching video, or on-screen typing.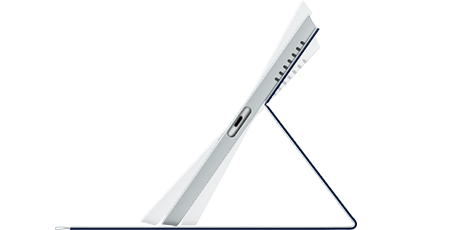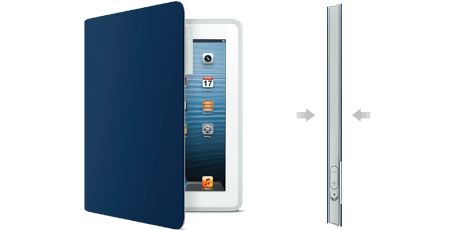 Magnetic personality
Hidden magnets keep the Folio securely closed, protecting your iPad when you're on the go.

Open the Folio to instantly wake your iPad, close it to put it back to sleep and extend iPad battery life.
*Colors availability may vary by region/country.
System Requirements
For iPad®2, iPad (3rd and 4th generation)




Warranty Information
3-year Limited hardware warranty
Package Contents
What's in box:
*Colours availability may vary by region/country.
Part Number
PN 939-000628
PN 939-000627
PN 939-000626
PN 939-000629
Technical Specifications
Available in Carbon Black, Mars Red Orange, Acid Yellow, Mystic Blue*
Other spec - measurement on real sample

Height 253 +/-1 mm (9.96 +/-0.04 inches)
Width 202 +/-1 mm (7.95 +/-0.04 inches)
Depth 18 +/-1 mm (0.71 +/-0.04 inches)
Weight 380 +/-20 g (0.84 +/-0.04 pounds)