Logitech Multimedia Speakers Z213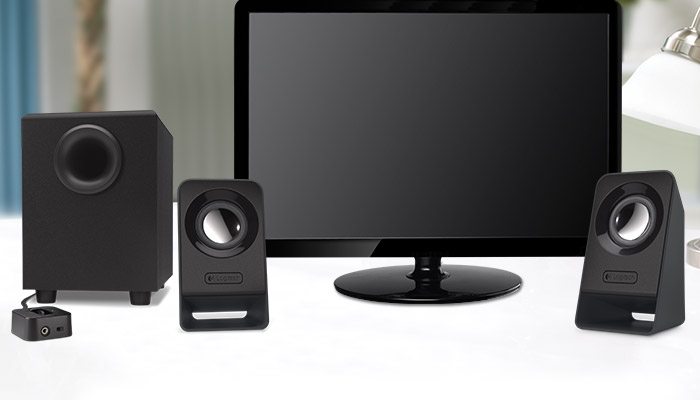 Full bass, compact design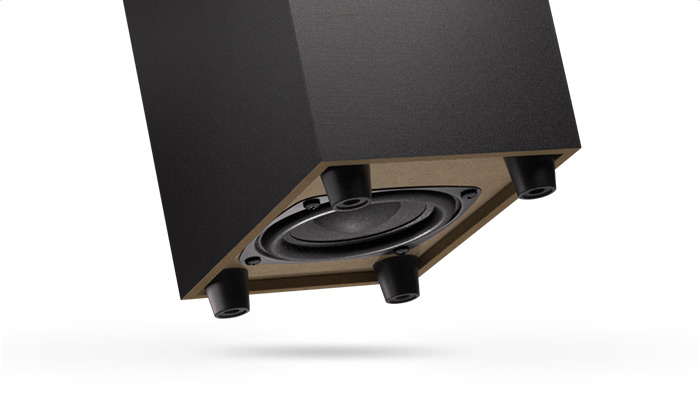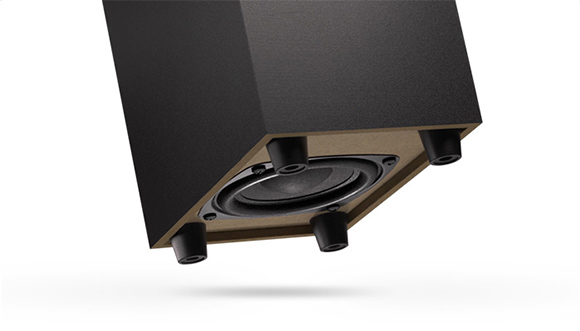 Rich, full bass
Feel full bass. A down-facing subwoofer with a 4" driver provides a rich bass experience with these 2.1 speakers.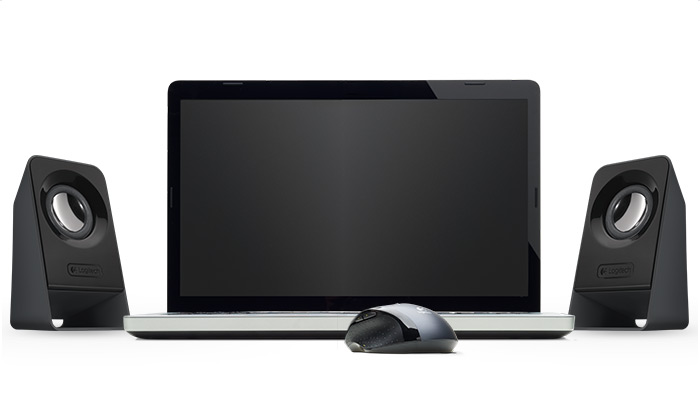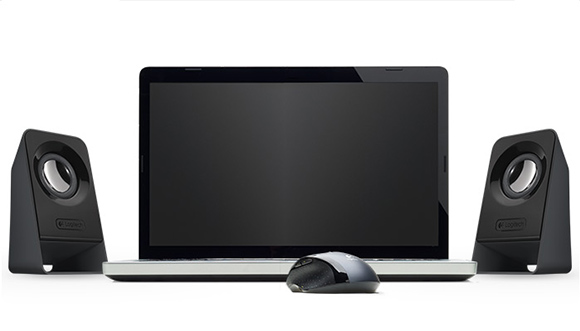 Compact, efficient design
Don't sacrifice valuable desk space for great sound. The inclined design of Z213 directs sound right to your ears.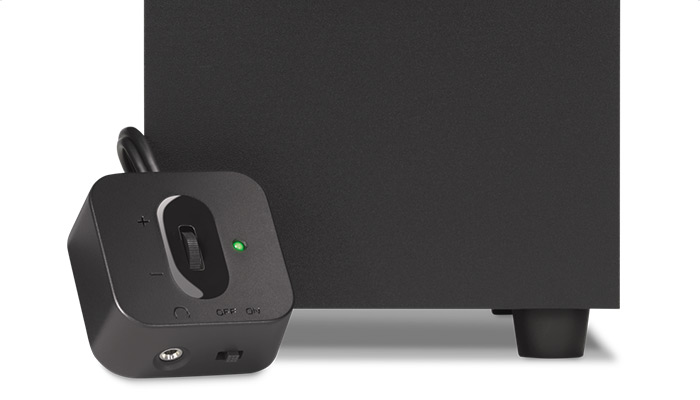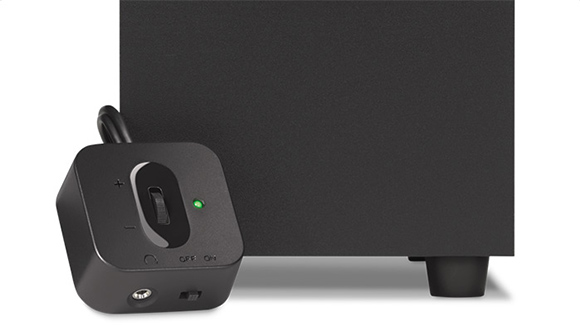 Convenient control pod
Adjust the volume and power on and off with this 2.1 speaker system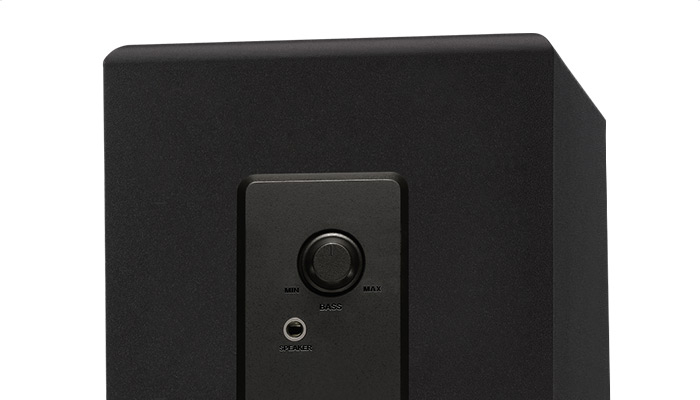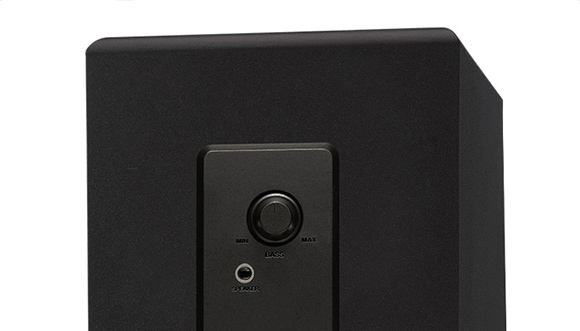 Adjustable bass
Turn up the bass to your acoustic needs with a separate control knob at the back of the subwoofer.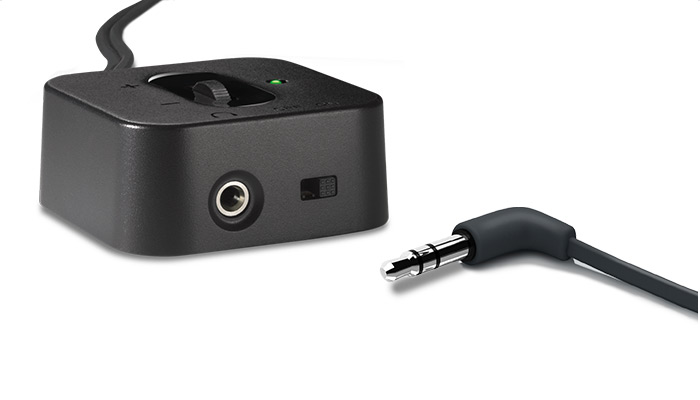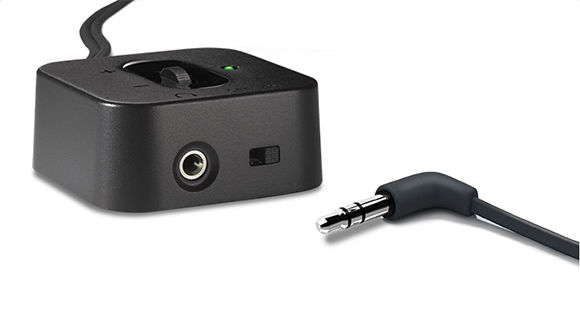 Listen in privacy
For privacy when you need it, a headphone jack is conveniently built into the control pod.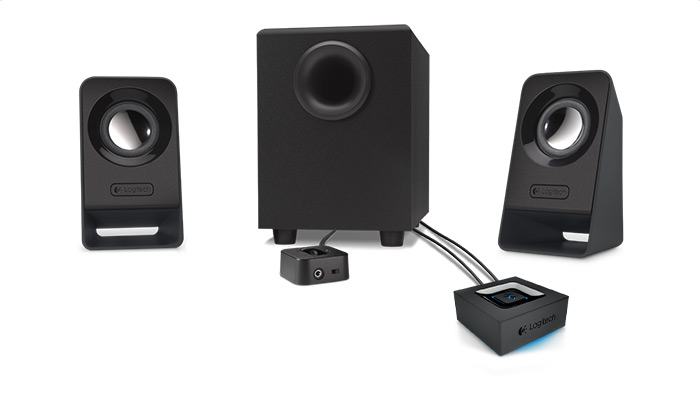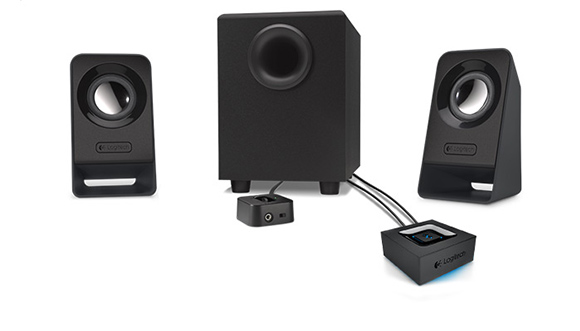 Add a Bluetooth Audio Adapter
Listen to music from your Bluetooth® wireless devices—smartphone, tablet, PC—by adding Logitech Bluetooth Audio Adapter.*
Technical Specifications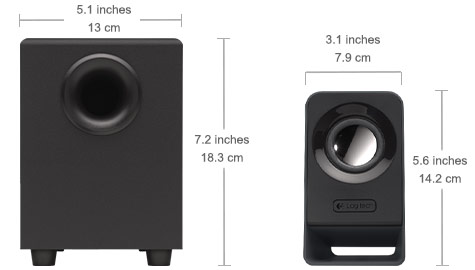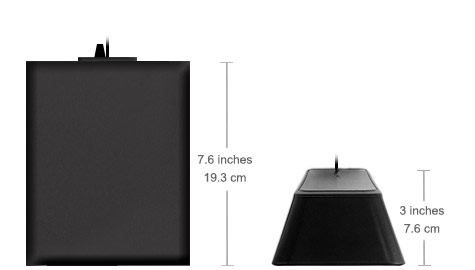 System Requirements
Audio devices with 3.5mm output including:

Windows® and Mac® OS computers
Smartphones
Tablets
MP3 players
Warranty Information
1-Year Limited Hardware Warranty
Package Contents
2 satellite speakers
Subwoofer
User documentation
Part Number
Dimensions
Speaker dimensions (H x W x D):

Satellites: 5.6" x 3.1" x 3" (14.2 cm x 7.9 cm x 7.6 cm)
Subwoofer: 7.2" x 5.1" x 7.6" (18.3 cm x 13 cm x 19.3 cm)

Product Weight:

3.9 lb (1.76 kg)

Power cable length:

4.9 feet (1.5 m)

Satellite to subwoofer cable length:

4.9 feet (1.5 m)
Technical Specifications
Power:

7 watts (RMS)/ 14W peak

Frequency response:

65 Hz – 20 kHz

Satellites:

2 x 1.5 watts (RMS) (into 4 ohms, @1kHz, @10% THD)
2' concave dome driver

Subwoofer:

4 watts (RMS) (into 4 ohms, @100Hz, @10% THD)
Integrated bass control
4' down-firing dome driver

Wired remote:

Volume, ON/OFF controls
3.5mm Headphone jack output

Connections:

Inputs: 3.5mm auxiliary input
Outputs: 3.5mm headphone jack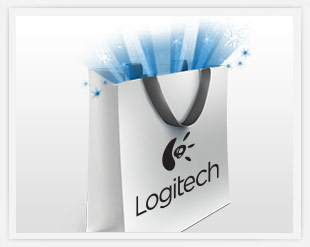 See our Special Offers
Check out our Special Offers on Logitech.com, save on Bundles and more!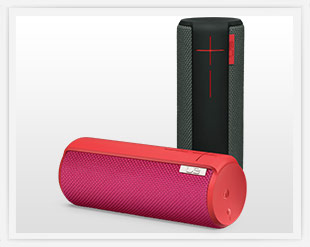 Make Music Social
UE BOOM is the 360° wireless speaker that lets you rage, riot, party and play the music you love, out loud.

Commemorating the Victims of Flight MH17
The Netherlands declared a national day of mourning today for the victims of the crash. Logitech joins the Netherlands and everyone around the world in mourning those who lost their lives last week. We also extend our deepest sympathies to those who lost loved ones as a result of this unspeakable tragedy.