Logitech Cordless Desktop MX 5500 Revolution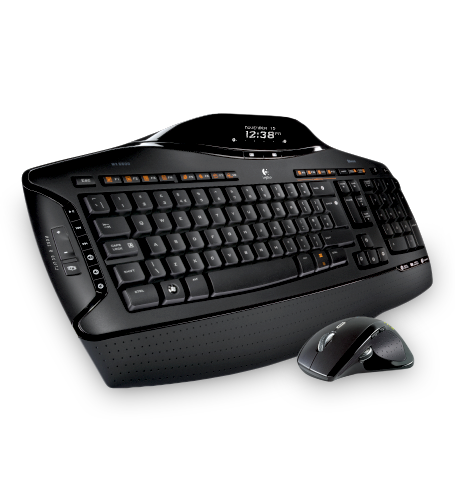 The speed you need. The control you crave.



Speed demon
The rechargeable laser mouse lets you speed through documents or navigate with smooth precision.

Screen play
An integrated LCD lets you do more—like play music and use the calculator—right from your keyboard.

Far ranging
You can work or play where you want with long-range, reliable Bluetooth® 2.0 technology that's simple to setup.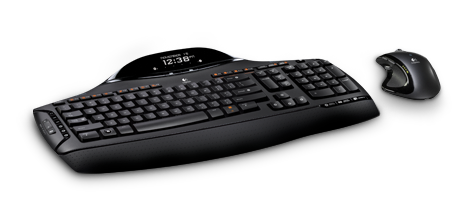 A laser mouse with hyper-fast scrolling and a keyboard with an integrated LCD give you the speed you need. And the control you crave.


Premium rechargeable laser mouse
The MX™ Revolution mouse features a motorized, smart scroll wheel and rapid-charging rechargeability.

Dynamic keyboard display
With the integrated LCD, you can play music, use the calculator, receive incoming message notifications, check the time and date, and more.

Bluetooth® 2.0 technology
You'll enjoy a reliable wireless connection from up to 30 feet with virtually no interference. And it's pre-configured, so you'll be ready to go right away.

Ergonomic mouse design
Because you push yourself to the max, this mouse is designed to help minimize hand fatigue. Comfortable hands like comfortable mice.

Deep thumb scoop
You can hold this mouse with ease—the thumb scoop makes it easy not to squeeze.

Hyper-fast scrolling
You'll fly through long documents and Web pages with just a flick of the nearly frictionless scroll wheel. Excited about hyper-fast scrolling?

Soft-touch palm rest
The palm rest helps position your hands comfortably on the keyboard—and offers a comfortable place to rest your palms when you're not typing.

Zero Degree Tilt™
The flat keyboard design creates a natural typing feel that keeps you comfortable even after long hours. Typing can be tiring. Find out how Logitech helps you get comfortable.
Comfort is key with Logitech keyboards
Tap happiness
2 million keystrokes. Every day.

That's how much the average person types every year, according to a study by Harvard. (Dennerlein 2006)

If you sit at your computer hour after hour, day after day, all those key presses can really add up. Fortunately, you can do something about it. Logitech keyboards have a variety of comfort features to help keep your body happy.



Comfort Wave Design: Curve + Wave + Palm Rest

Your fingers vary in length—but most keyboards treat them all the same. Our Wave keyboards have a gradual wave-shaped contour to support the varying lengths of your fingers and keep the pressure off your fingertips.

To keep you from having to twist into an unnatural position when you type, we threw in a curve. Gently curving rows of keys support the natural resting position of your hands without splitting the keyboard. After all, you shouldn't have to relearn how to type to be comfortable.

A cushioned, contoured palm rest helps position your hands comfortably on the keyboard. Plus, it gives you a cushy place to rest your palms when you're not typing.
See all Wave keyboards
Learn more about the Wave keyboard design

Perfectly PerfectStroke
Logitech PerfectStroke™ key system combines the benefits of a laptop keyboard with those of a stand-alone keyboard to give you a perfectly pleasant typing experience.

Clickety-clack. For those of you old enough to remember, it isn't the sound of that old electric typewriter that you miss so much, it's the way the keys felt under your fingers.



System Requirements
Windows-based computer

Windows® XP or Windows Vista® or Windows® 7
USB port
CD-ROM drive




Warranty Information
3-year limited hardware warranty
Package Contents
Logitech® Bluetooth® MX™ Keyboard
Logitech® Bluetooth® MX™ Revolution Laser Mouse
USB Bluetooth® mini-receiver (can be used as Bluetooth® hub)
4 AA alkaline batteries
CD with software, comfort guidelines, and help center
Quick-Start guide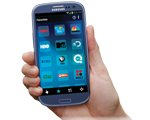 Your phone is now a remote control
Control your home theater with a simple app.
Learn more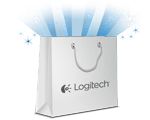 See our Special Offers
Check out our Special Offers on Logitech.com, save on Bundles and more!
Learn More