Logitech® Speaker Lapdesk N700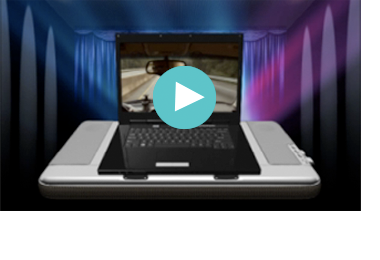 It's like having your own theater, right in your lap.
Movies. TV shows. Music. Games. All on your laptop. Sound familiar?

It's easy to understand. Today's laptops are portable and powerful enough for you to take in a movie or a show on the couch, the bed, or just about anywhere else in your home.
But you want to have rich, stereo sound. You want to stay cool. And you want to be able to watch and play in comfort.

Now you can with the Logitech® Speaker Lapdesk N700. Check out all the features.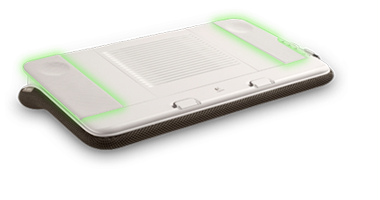 Hear this - Integrated stereo speakers
Laptops are great, but laptop audio is another story.
With the Speaker Lapdesk N700, your movies, shows, music and games will sound great again. You'll enjoy integrated stereo speakers precisely placed on either side of your laptop.
Get the full story on the Speaker Lapdesk N700.
Relax - Stable base, 10-degree angled riser
The whole point of having a laptop computer is to free yourself from a desk. But what you gain in portability, you can lose in comfort.
The Speaker Lapdesk N700 makes it easy to get comfy with a padded base, comfortable viewing angle, and laptop holders that help keep your computer in place.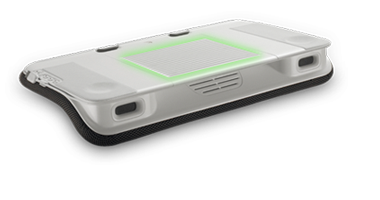 It's cool - Quiet, efficient fan
Notebook computers are small, but they can run hot. Want to stay cool? A quiet, built-in fan circulates air around your laptop. And the heat-shielding padding will help keep heat off your legs and lap.