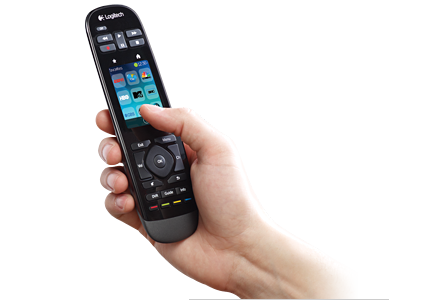 Introducing Harmony Touch
Its intuitive color touch screen lets you swipe and tap your way to favorite activities, like watch TV or play games. Plus you can customize your device and re-order up to 50 favorite channel icons right on the remote. Harmony Touch has a sleek, ergonomic design that looks as good as it feels. The included charging station keeps your remote powered and within reach.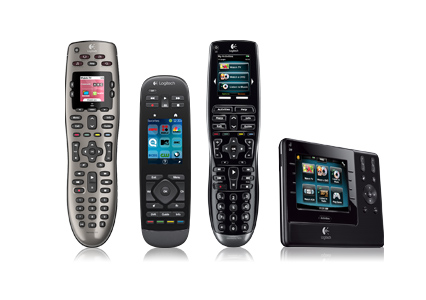 Find your Harmony.
Your entertainment system is as unique as you are. And we know you've put a lot into making it that way. That's why we offer a range of Logitech Harmony remotes that can cater to you specific needs. From the simplicity of the Harmony 650 to the latest touch screen technology in the Harmony Touch, we've got your home entertainment system covered.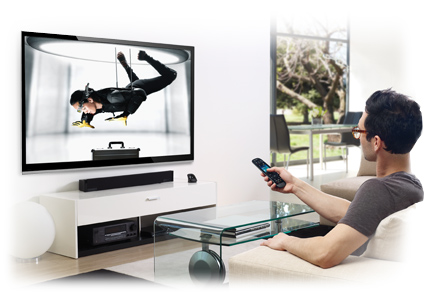 Check the compatibility of your device
Logitech is committed to staying ahead of the ever-changing home entertainment landscape - our Harmony line is compatible with over 225,000 home entertainment devices. Rest assured, the Logitech Harmony will work with what you own today, and whatever you add tomorrow.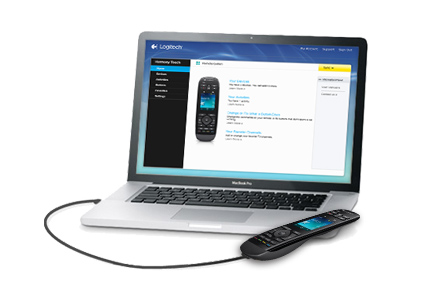 Need to set-up your new Harmony remote?
You don't need to punch a code into your remote. Instead, you connect it to your PC or Mac®, go to myharmony.com, and tell us about your system. Our online setup software does the hard work for you, programming your remote for your home entertainment setup. Plus, if you need any extra help during setup, help is available when you need it.