The New Office - Home Office Pack

Home Office Pack
From daily telecommuters to those who take work home to finish it, the clear boundaries between the office and home have vanished. The Logitech Home Office Pack has everything you need to make any room in the house a productive workspace. Whether you work at the kitchen table, the couch or an actual desk, these tools optimize mobility, save space and work wherever you need them.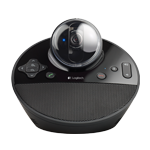 BCC950 ConferenceCam
The amazingly simple and affordable Logitech ConferenceCam guarantees small groups the HD video and superior audio their online meetings deserve – from anywhere they gather.
Business-quality video via the Carl Zeiss® lens, 1080p HD and 30 fps
Optimized for Microsoft® Lync ™ and Skype ™ and compatible with most other popular video and audio conferencing platforms
Quickly control the call directly from the base with easy-access buttons for answer/end call and mute
Visit the ConferenceCam product page >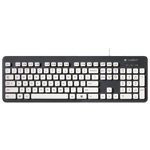 Washable Keyboard K310
Coffee spills, food crumbs, dust and grime are no longer issues – the Logitech Washable Keyboard K310 can handle it all so employees can stay productive.

Hand-washable with backside drainage holes
Ultra-durable construction
Feel-good typing
Visit the K310 product page >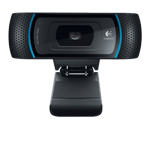 B910 HD Webcam
With HD 720p30 widescreen video calling, stereo sound and Carl Zeiss® optics with autofocus, this webcam is the sharpest way for professionals to meet face-to-face—without leaving the desk.
Certified for Microsoft® Lync™, Skype, and Avistar C3
UVC-Compliant for easy deployment and management
HD video calling
Visit the B910 product page >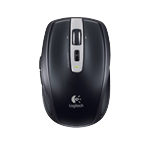 Anywhere Mouse MX
A compact, Laser tracking that works on virtually any surface including glass, and a tiny, leave-in wireless receiver put the power to achieve in your hand. The Anywhere Mouse MX also comes with a travel pouch.
Compact, ergonomically designed
Logitech® Darkfield Laser Tracking™
Hyper-fast scrolling for quick navigation through web pages and documents
Visit the Anywhere Mouse MX product page >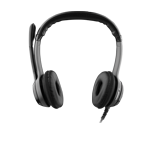 B530 USB Headset
The B530 USB Headset is your solution for clear, comfortable, and effective business communication. Optimized for Microsoft® Lync™ 2010, the B530 also features a built-in equalizer to further conversation ease.

Laser-tuned drivers minimize distortion
Adjustable microphone rotates out of the way when not in use
Noise-canceling unidirectional microphone reduces background buzz
Visit the B530 product page >