Logitech Ultrathin Keyboard Cover
for iPad mini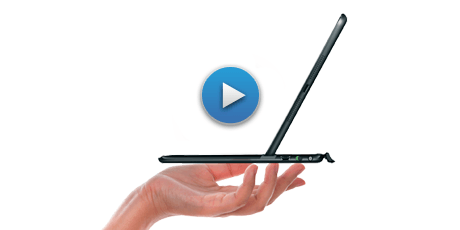 A cover that's a keyboard. And vice versa.
This super thin screen cover not only protects, it also doubles as a wireless keyboard for iPad® mini.
Complete touch screen protection
Bluetooth® wireless keyboard helps you type with precision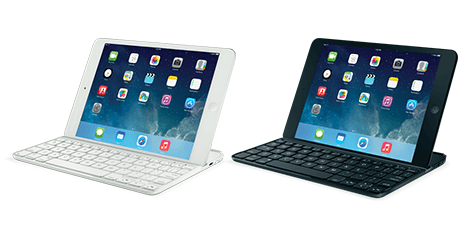 The perfect complement
The Logitech Ultrathin Keyboard Cover fits your iPad mini so perfectly, you can hardly tell them apart.

Ultrathin, aluminum design
Just 208g, almost one-third less than iPad mini
Available in both black and white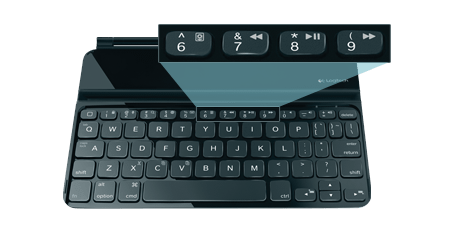 Familiar typing
When it's time to write an IM or email, you'll enjoy smooth and quiet typing on the integrated Bluetooth wireless keyboard.
Comfortable EasyType keys
Shortcut keys for commands like copy, paste, undo and more
Frees up screen space on your iPad mini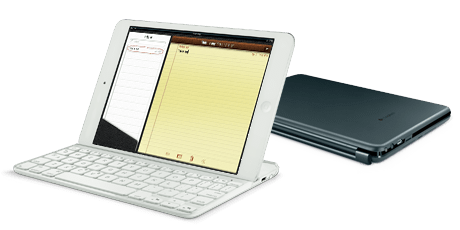 Sturdy stand
A recessed groove located behind the keyboard holds iPad mini at an ideal angle for both typing and interacting with the touch screen.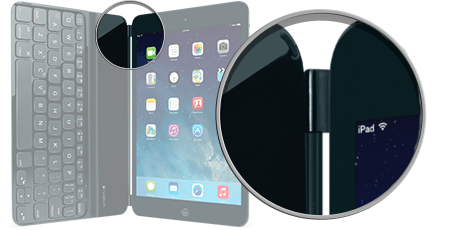 Magnetic clips
The Ultrathin Keyboard Cover attaches securely to your iPad mini—thanks to its powerful magnetic clips.
Works with the magnets in the frame of iPad mini
Draws iPad and cover together and aligns them perfectly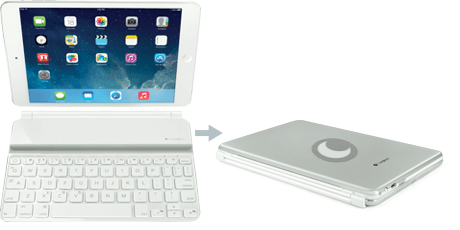 Instant Wake/Sleep
Your iPad mini and Ultrathin Keyboard are always at the ready. Both come to life in an instant, the moment you need them.
Wakes iPad mini when you open the cover and puts it to sleep when you close it
Helps preserve battery life of both iPad mini and the Ultrathin Keyboard Cover
Rechargeable
Charge the keyboard using the included USB cable (sorry, external USB devices are not supported) and get up to 6 months of battery life on a full charge.*
*Based on an average use of 2 hours per day.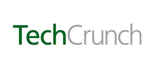 Techcrunch: Darrell Etherington - 08.02.13 Read more
"beats using the software keyboard by a very wide margin. If you're looking for an iPad mini keyboard that maintains the smaller tablet's considerable size advantage over its big brother and still greatly improves the experience of typing anything longer than a tweet"
System Requirements
iPad mini
iPad mini with Retina display
Warranty Information
3-year Limited hardware warranty
Package Contents
What's in the box:

Ultrathin Keyboard Mini
USB cable for recharging
User documentation
Part Number
Technical Specifications
Available in black, white, silver and purple*
Battery life up to 3 months**
Bluetooth range of up to 10m
Height 5.54 in (140.7mm)
Width 7.87 in (200mm )
Depth 0.29 in (7.3mm)
Weight 208g (0.45 pounds)
Keyboard keys: membrane scissor type keys


*in select countries only
**based on average use of 2 hours per day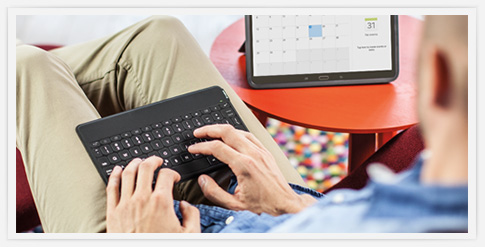 Keys-To-Go for Android/Windows
A keyboard for your tablet or smartphone that packs light and types comfortably.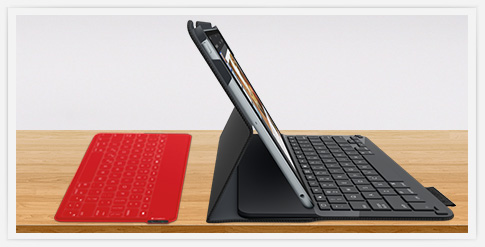 Keyboards for iPad and iPad mini: