Real sound for real people
Sound is very personal—from the kind of music you love to the way you want your audio to be heard.
We know you want to listen when you want, where you want. You may be working on your computer, relaxing at home, or taking your music along with you.
We hope you'll find these pages insightful and educational, and that they'll help you decide which Logitech audio products are perfect for you.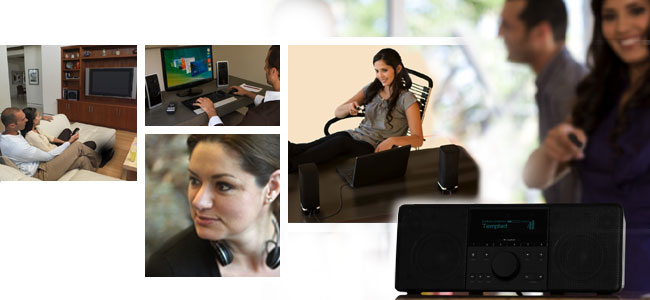 When you can't be at the concert, we bring the concert to you
Designing sound systems tuned to faithfully reproduce the original recording requires objective measurements, science, and finesse. The people at Logitech Audio Labs work hard every day creating products that deliver rich, balanced sound. Many of us who work at Logitech Audio Labs are also musicians, avid gamers, and gearheads who build custom home theatre systems for our own entertainment.
We get what you mean when you ask for:
• Clear, articulated sound
• iPod® speakers that don't take up too much room in a suitcase
• Louder game explosions
• Cables that don't get in the way
• Great sound that fits your budget
Our mission is to design products that everyone will be excited to use. And we've got the tools and technology to make it happen.

Since 1981, the people of Logitech have been designing innovative products to delight you. While the company first became famous for the mouse, we've created other devices that help people get immersed in the digital world.
As games, digital music, and video become more sophisticated, how you want to enjoy your audio experience may change. We continue our tradition of providing the right combination of performance, design, and value with products that work well and feel right when you touch them.
Our audio begins with you
We start by listening to people around the world. Then our team collaborates to give you a premium audio experience.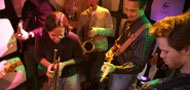 Play video
A passion for sound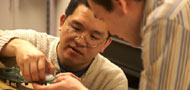 Play video
What's watt
What's a driver and why should you care? Audio terms and concepts explained in everyday language.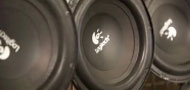 Learn more