The New Office - Open Space

Open Space
No workspace is perfect. Cubes maximise office space, but small work areas can affect comfort and productivity. Group and open spaces encourage collaboration, but noise, commotion and clutter can be distracting. Fortunately, the Logitech Open Space contains intuitive peripherals and addictive video collaboration tools that minimise noise and disruptions while ensuring comfortable and productive cubes and open spaces for all who work in them.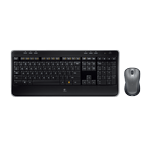 Logitech Wireless Combo MK520
A sleek keyboard-and-mouse combo designed for convenience and comfort. that puts convenience and control comfortably at your fingertips.
Concave keys with rounded edges allow you to type comfortably
Three year battery life for keyboard, one year battery life for mouse
Laser mouse with soft rubber and contoured sides to help keep hand comfortable while providing control
Visit the MK520 product page >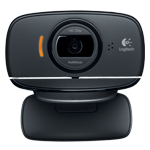 B525 Webcam
The B525 HD webcam provides key features that offer a superior HD video calling experience at an affordable price, including 720p for HD quality imaging, autofocus for image sharpness at multiple distances, 30 fps for fluidity during the call, and excellent microphone sound quality.
HD 720p/30 fps video calling
Unique 360° swivel for multiple viewing angles
Fold-and-go for ultimate mobility
Visit the B525 product page >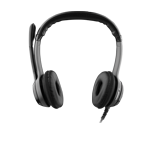 B530 USB Headset
Clear, comfortable, effective communication for your business. Optimized for Microsoft® Lync™ 2010.
Answer and end calls, adjust the volume and mute the microphone right from the headset
Your employees can just plug it in—and start using it. No software or pairing required
The adjustable microphone rotates out of the way when not in use
Visit the B530 product page >