Enhanced collaboration and productivity
Logitech has partnered with Cisco® to offer a range of compatible UC tools that are so intuitive, people actually love to use them.

Explore the difference that Logitech brings to Cisco Jabber, WebEx and IP phones with our Headsets, Webcams and UC Keyboard Combo. Logitech's unique integration of audio, video, and productivity makes it easy to collaborate while staying productive. The result: a better UC adoption rate within organizations from the desktop to the conference room. Together with Cisco, Logitech helps enhance productivity and collaboration with intuitive designs that are good for people and good for business. See how to make the most of the Cisco Collaboration experience.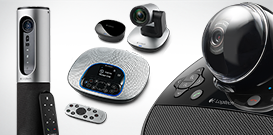 For Group Videoconferencing
With Logitech's ConferenceCams any space can be a video-enabled collaboration space. Breakthrough affordability meets group videoconferencing—with HD video and enterprise-quality audio.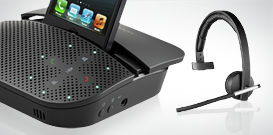 Enterprise-Grade Audio
The Logitech UC Audio portfolio is the perfect mix of enterprise-quality audio, plug-and-play compatibility and intuitive, user-friendly design that brings harmony to unified communications. With Logitech UC Audio, you're READY to ROCK.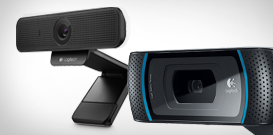 Best-in-class Video
Logitech enhances the face-to-face collaboration experience in the richest way, with seamlessly integrated Cisco solutions. The HD video in a wider field of view, UVC H.264 encoding and omni-directional mics, make high-quality desktop face-to-face collaboration more true-to-life.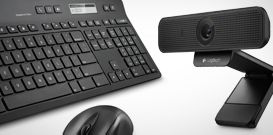 UC Solution for Cisco 725-C
Make the most of the Jabber experience with this UC keyboard combo that is designed exclusively for Cisco. This solution integrates Jabber® voice, video and messaging controls brilliantly into one easy-to-use keyboard.
See it in action: Explore product features and performance
Free Logitech UC Products Trial Offer for Qualified Cisco Jabber™ Pilots
Logitech is offering up to 5 of our UC peripherals—for free—to qualified Cisco Jabber for Windows and Cisco Jabber for Virtual Environments pilot programs. Eligibility requirements include a minimum enterprise size of 250+ users.
Get Started
Deploying UC? Have questions on our UC portfolio or want to speak to a sales representative?


Deploying Cisco Jabber? Apply now for a Logitech UC product trial

Download the UC Cisco Brochure

View the UC product compatibility matrix