Office
Make the most of any workspace with the Logitech Office Pack, a collection of user-friendly peripherals that deliver superior audio, video and productivity for the traditional closed-door office environment. From an advanced wireless mouse and keyboard, to powerful space-saving speakers, to everything you need for HD video conferencing, these high-quality tools make any office more comfortable and productive.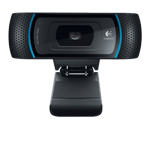 B910 HD Webcam
With HD 720p30 widescreen video calling, stereo sound and Carl Zeiss® optics with autofocus, this webcam is the sharpest way for professionals to meet face-to-face—without leaving the desk.
Certified for Microsoft® Lync™, Skype, and Avistar C3
UVC-Compliant for easy deployment and management
HD video calling
Visit the V910 product page >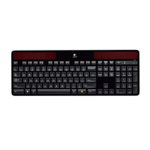 Wireless Solar Keyboard K750
The solar-powered wireless keyboard that makes battery hassles a thing of the past in a streamlined, comfortable design.
Low maintenance
Comfort with noise reduction
Only 1/3-inch thick
Visit the Solar Keyboard K750 product page >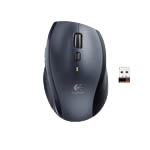 Marathon Mouse M705
A wireless laser mouse that lets you power on with a three-year battery life and a tiny, leave-in receiver that saves time and lowers TCO.

Hyper-fast scrolling for quick navigation through web pages and documents
Three year battery life
Logitech® Unifying receiver
Visit the M705 product page >