Big Bang
Impact-protective, thin and light casefor iPad Air, iPad mini, iPad mini with Retina display
CHF
79.99 - 119.90
CHF
64.90 - 89.90
Big Bang helps protect your iPad from everyday "oops-moments." Protection you can trust, in a thin and light design.
Free standard shipping on orders CHF 39.00 and over.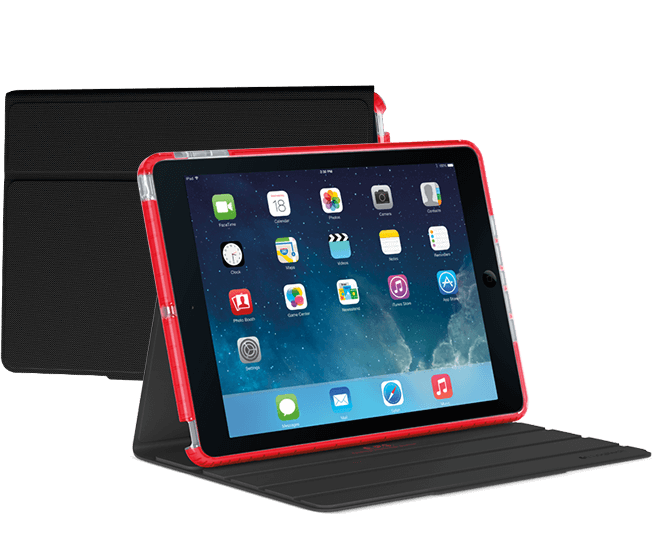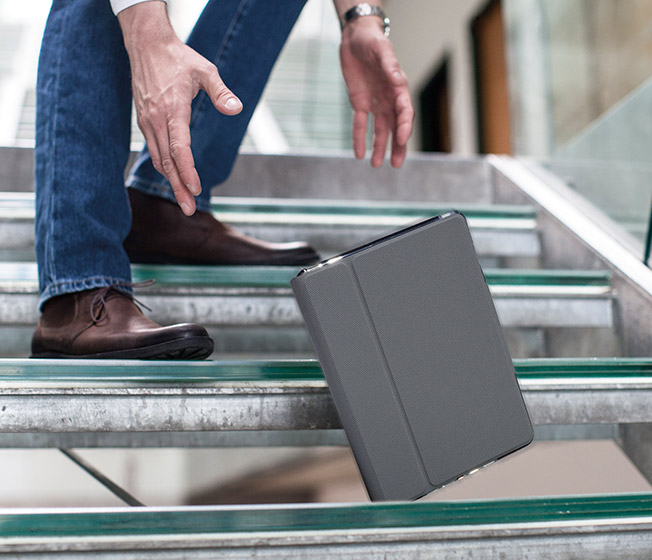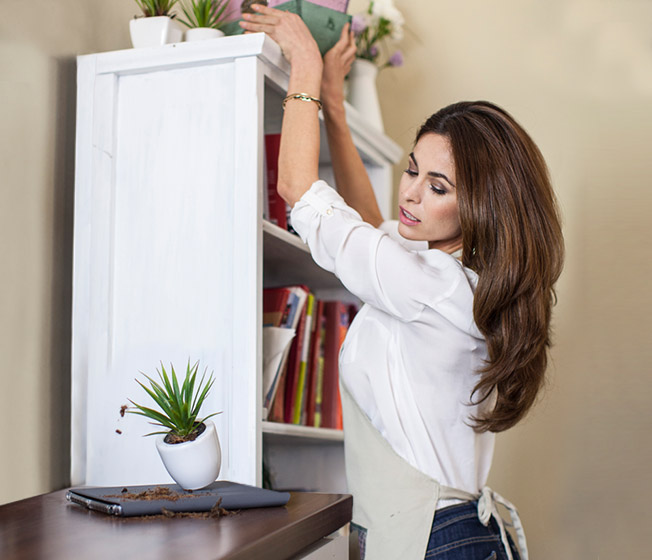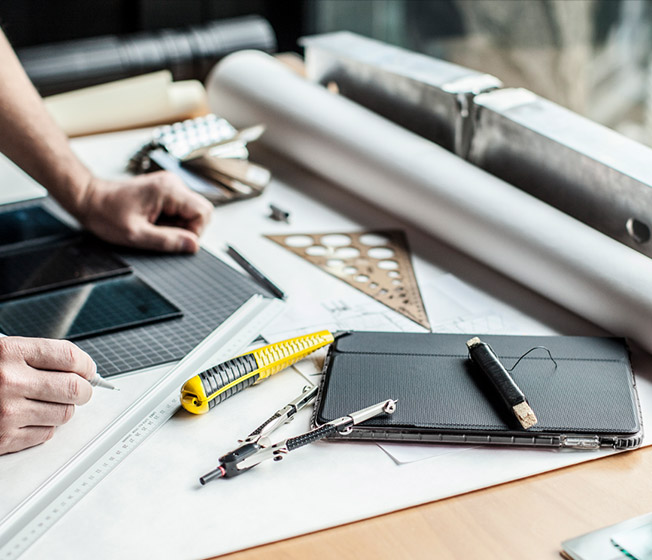 Free standard shipping on orders CHF 39.00 and over.
Ultra-protective

Helps protect iPad® from accidental drops, screen impact, bumps, scratches and spills*, thanks to E.P.S. (Essential Protection System).

- iPad holder and folio cover are reinforced with proven shock-absorbent material used by the industries that take shock absorption seriously - aerospace, automotive, and sport protection equipment. This material helps dissipate the shock minimizing the impact force and protecting iPad from drops and screen impact.
- Clever engineering and durable materials keep iPad safe from accidental bumps and scratches
- The case is liquid repellent and wipeable so spills are not a big deal

*Drop protection tested from up to 1.4m height. Screen-impact and scratch protection for iPad enabled when case cover is closed.

Exceeds Military Drop Standard (MIL STD 810 G)

This durable iPad case is designed to provide you with peace of mind. Tested for drop protection from up to 1.4m height.

What is MIL-STD 810G?

MIL-STD 810G is a US Military test method standard that establishes environmental and engineering testing parameters to validate the durability and worthiness of a product. MIL-STD 810G allows for tailoring of test protocols to the expected condition of use of a product.

How did we test Big Bang?

For Big Bang drop protection testing, the Transit Drop Test was performed per the standard MIL STD 810G, Method 516.6, Procedure IV, Paragraph 4.6.5. Test results show Big Bang to exceed MIL STD 810G drop testing standards.

First, the Transit Drop Test was completed at a height of 1.22 meters, as specified by MIL STD 810G. Big Bang successfully passed the conditions established by the test.

To take it a step further, the Drop Test was then conducted from a greater height – 1.4 meters. This height was chosen as an estimated average maximum height from which an iPad can be accidentally dropped by a person using it for reading, browsing or taking photos.

Thin and light design

At only 16mm, Big Bang is exceptionally thin and light for such a mighty, impact-protective iPad case – not like your ordinary rugged iPad case.

Versatile viewing

Multi-angle iPad stand lets you place iPad in a range of viewing angles so you can read, browse, and watch cartoons or presentations in comfort.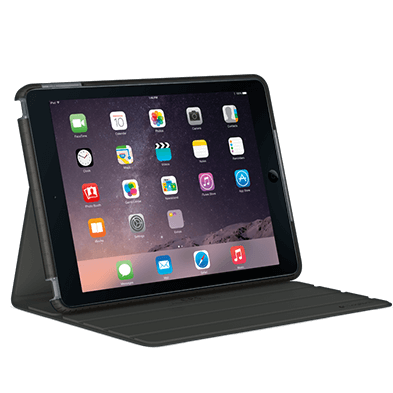 Additional Features
Camera, microphone and charger holes

Video chat, take photos and connect your iPad without having to remove it from your case.

Auto-wake and auto-sleep

With auto-wake and auto-sleep, your iPad is ready whenever you are. Big Bang wakes iPad when you open the cover and puts it to sleep when you close it.
Technical Specifications
System Requirements

iPad Air, iPad mini and iPad mini with Retina display

Dimensions

iPad Air

Height:

180 mm (7.08 in)

Width:

247.3 mm (9.74 in)

Depth:

15.86 mm (0.62 in)

Weight:

412 g (14.5 oz)



iPad mini

Height:

144.61 mm (5.69 in)

Width:

208.01 mm) (8.19 in)

Depth:

15.86 mm (0.62 in)

Weight:

276 g (0.61 oz)

Warranty Information

2-Year Limited Hardware Warranty

Package Contents

Case for iPad
Documentation

Technical Specifications

Auto-wake/auto-sleep feature. Big Bang wakes iPad when you open the cover and puts it to sleep when you close it.
Available in two colours: Magma Red and Forged Graphite
Case material: Polyurethane, shock-absorbent material, glass fiber
iPad holder material: shock-absorbent material, Thermoplastic Polyurethane, Poly Carbonate




Part Number

Magma Red:

PN 939-001043

Forged Graphite:

PN 939-001044

Magma Red:

PN 939-001033