Logitech Harmony Ultimate One
Touch Screen IR Remote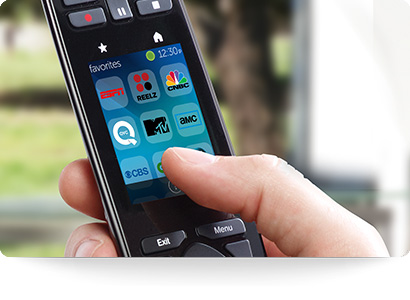 Your remote, evolved
Motion-activated backlit keys and touchscreen
Eyes-free gesture control
Vibration feedback
One-touch Activities for IR devices
Rechargeable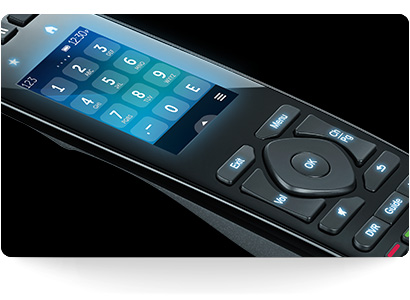 Simple to use design
Both the screen and the backlit keys light up when the remote senses motion. A gentle vibration tells you a command is received.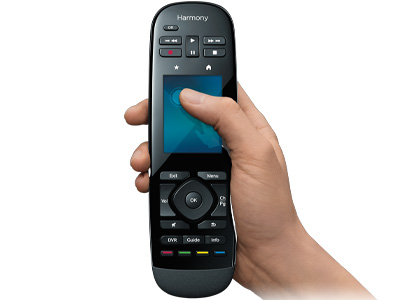 Eyes-free gesture control
Keep your eyes on your entertainment. Simple swipes and taps change channels, adjust volume, or control playback.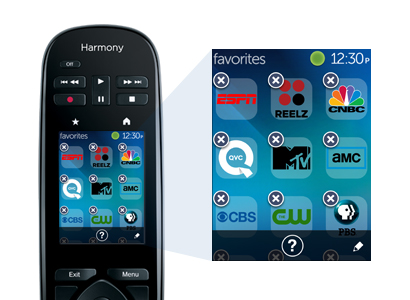 Make it your own
Personalize the 2.4inch color touchscreen with frequently-used commands, Activities, and up to 50 channel Favorites.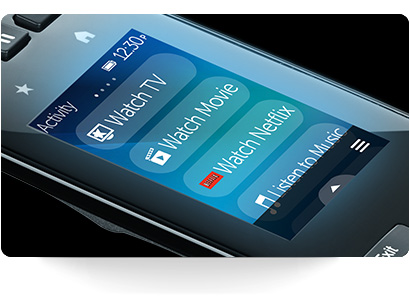 One-touch Activities
Touch an Activity like "Watch a Movie" or "Watch TV" and the right devices switch on with just the right settings.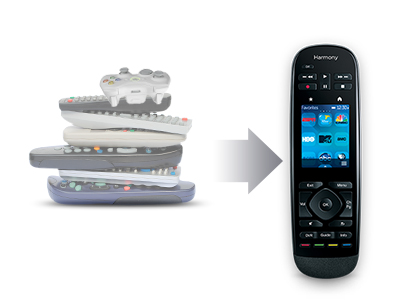 Harmony compatibility
Harmony Ultimate One controls up to 15 IR devices and is compatible with over 270,000 models from more than 6,000 brands.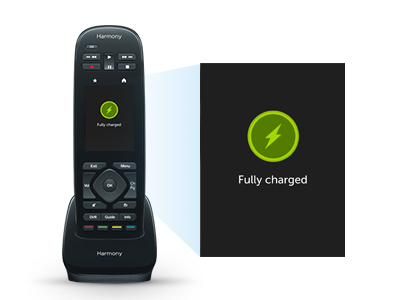 Power at the ready
The charging station keeps Harmony Ultimate One fully charged and easy to find. No more hunting in the sofa cushions.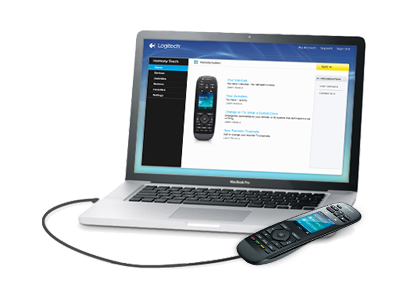 Easy online setup
Harmony Ultimate One set-up takes only a few minutes at myharmony.com. Harmony One users can even import their settings.
System Requirements
For setup:

Windows-based PC

Windows® 8, Windows 7, Windows Vista®, or Windows XP

Intel®-based Mac computer


Mac OS® X 10.6 or later
USB port
Internet access
Warranty Information
2-Year Limited Hardware Warranty
Package Contents
What's in the box:

IR-based remote control (with rechargeable battery)
Charging station
USB cable
AC adapter
User documentation
Part Number
Technical Specifications
Control up to 15 IR devices
Swipe and tap touch screen
One-touch, activity-based control*
Display up to 50 favorite channel icons
On-remote customization*
Rechargeable with charging station
Easy online setup
Compatible with over 270,000 devices

* After initial online setup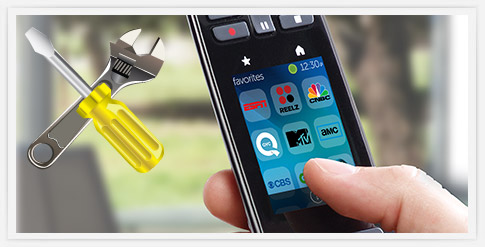 Set Up Your Harmony
Sign in, set up, search knowledge base, access forums, and get support — all from one location.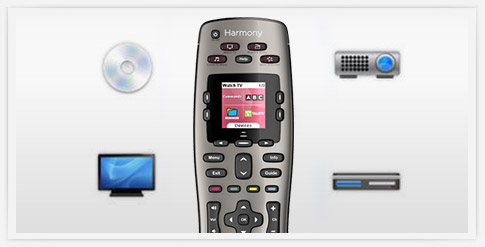 Check Compatibility
Harmony supports more than 5,000 brands and 225,000 devices. Odds are your devices are compatible.