Software Downloads





Spare Parts Store

A second life for your Logitech product

A lost or broken part of your Logitech product needn't cost you a whole new one. Find the spare part you're looking for right here.

More information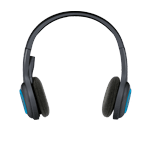 Download Instructions
Press the download button and save the .zip file to your hard drive (make note of the location where the downloaded file is saved). When the file is done downloading, unzip the file and double-click on the file "pairing.exe" and follow the on-screen instructions to pair your headset with your new USB dongle.

For guidance on how to pair your headset device with your computer, see the Support Articles available in the Overview or Troubleshooting sections.

Note:
This release of the Headset Pairing software only supports the operating system platform shown above. If you are using a different platform, please select the correct version that supports your platform.