Resource Center - Success Stories

Forward-thinking businesses are leveraging The New Office to solve problems, maximize efficiency, and increase productivity in the anywhere workplace.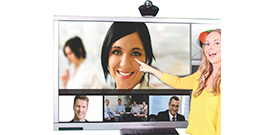 Save time and boost productivity across multiple locations with the Logitech ConferenceCam
Clary Icon is the manufacturer of the award-winning Clary Onescreen. an interactive video whiteboard. The Clary Onescreen combines the Logitech ConferenceCam with an interactive whiteboard to deliver a seamless unified communications and computing into a single integrated solution - so people and technology interact naturally. Read more.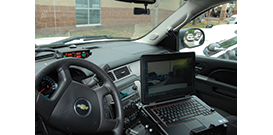 The Logitech HD Pro Webcam C920 is a vital component for mission-critical applications.
CopTrax In-Car Police Video System uses the Logitech HD Pro Webcam C920 to stream video real time from police patrol cars to provide an overview of events as they unfold, providing agencies with greater situational awareness, better asset coordination, and more accurate event monitoring capabilities. Read more.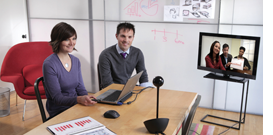 Clearer A/V, clearer choices
A specialist recruitment agency has adopted the Logitech BCC950 ConferenceCam throughout their company as a collaborative candidate screening tool that supplements the need for face-to-face meetings. See how the affordable, high-quality ConferenceCam dramatically reduced travel budgets and expedited the agency's recruiting process by offering superior image quality and enhanced audio quality. Read more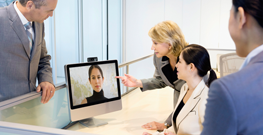 Bank on Success with Logitech for Business Solutions
Large Nordic Region Bank connects more than 14,000 branches with Logitech for Business Solutions. The bank deploys wireless Logitech products so employees can connect with customers in a stylish, functional, environmentally friendly workspace. See how Logitech solutions have helped Large Nordic Region Bank boost employee productivity and enhance customer service. Read more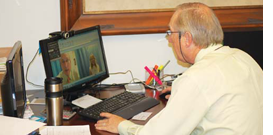 Logitech Webcams enable flawless client connectivity
Secure Telehealth uses Logitech HD Webcams to improve access to critical mental health services for patients who might otherwise not receive treatment. Described as "magic" when compared to the competition, Logitech HP webcams provide pristine, high-quality video at an affordable price. Read more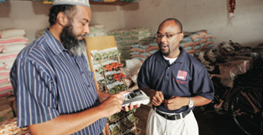 Fundraising with Logitech Mice and Solar Keyboards
Opportunity International provides access to savings, loans, insurance, and training to people living in poverty. Their US-based office runs on Logitech mice and solar keyboards – solutions that cut their costs and increase efficiency. Read more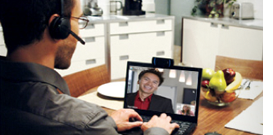 Enhanced Global Collaboration with Logitech Webcams
A multi-billion dollar electronics manufacturer depends on collaboration among departments scattered worldwide. Their teams use Logitech high-definition webcams to conduct effective live video conferencing and deliver cutting-edge products. Read more