Resource Center - White Papers

The newest best practices that will change the way your office does business.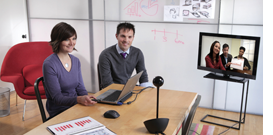 Aiming to increase UC adoption? Look to Video.
Software-based desktop video conferencing client licenses are expected to more than double over the next four years, reaching 47.7 million client licenses sold by 2017. Be among the first to hear new research that highlights ways to increase UC user adoption inside your company. Download the Frost & Sullivan Whitepaper now.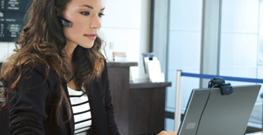 Video Collaboration for every Office
What's the difference between a Road Warrior and an Executive webcam user? Frost & Sullivan identifies the most prevalent tech personalities in your workplace and offers tailored web conferencing solutions to fit their diverse needs. Read more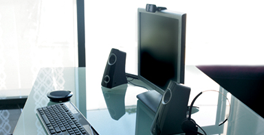 High-quality Collaboration Tools, Low Price Point
Desktop video conferencing is an affordable alternative to high-end systems that can drive collaboration and maximize return on investment. But before you make a purchase decision, evaluate your options so you know you're getting the right tools for your business. Read more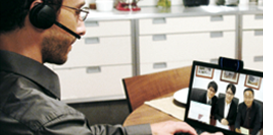 Better than Built-in
Compare the benefits of embedded and external webcams to see what best suits your business needs. Once you've made a purchase, Logitech also provides detailed information for setting up and performing a quality evaluation in a controlled test environment. Read more.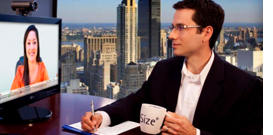 Profiting from Video Collaboration
By 2015, more than 200 million workers worldwide will run corporate-supplied video conferencing systems from their desktops. Network World's research predicts the rise of Unified Communications and significant financial benefits for the workplace. See what it means for your business. Read more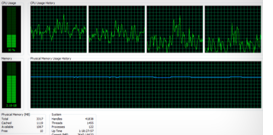 AVC and Webcam Performance
Advanced Video Coding reached a breakthrough with the new H.264 standard. Find out how H.264 impacts your business's online collaboration, as well as how you can incorporate new workplace tools to ensure your office benefits from this advancing technology.
Read more