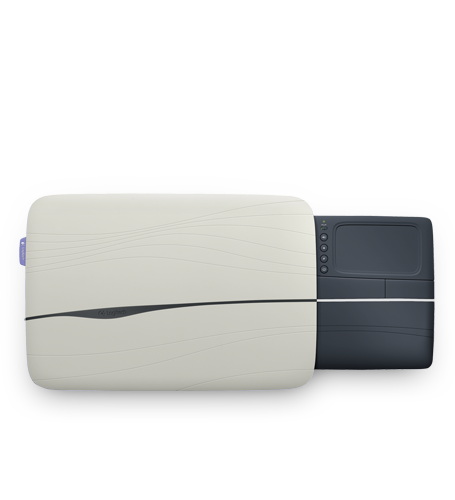 Browse comfortably—right from your lap with this touchpad lapdesk.



Browse well
Getting around your favorite websites is easier than ever thanks to the large, retractable touchpad.

Keep your cool
The heat-shielding design keeps laptop heat away from your body—so you'll be cool and comfortable.

Plug, and play
No cords, no software, no hassles. Just plug the tiny wireless receiver into a USB port and start surfing.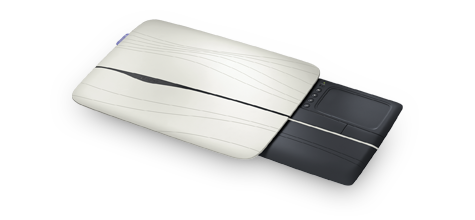 Browse comfortably—right from your lap—with this heat-shielding lapdesk featuring a large, retractable touchpad with multi-touch navigation and one-touch controls.



Multi-touch, retractable touchpad
The 5-inch touchpad features multi-touch navigation that makes scrolling through your Facebook® easier than ever. So point, scroll and click your way through the Web.

Heat-shielding design
It protects you from laptop heat hour after hour so you can work and play in cool comfort.

Plug-and-play simplicity
You just plug the tiny Logitech Unifying receiver into a USB port and start navigating. The receiver is small enough to leave in your laptop.

Six-month battery life
You can use your touchpad for up to six months without the hassle of changing batteries.*

Convenient, all-in-one design
You can enjoy better navigation and lapdesk comfort anywhere without carrying multiple items around. And the built-in touchpad retracts to protect it on the go.

Anti-slip design
The anti-slip surface helps keep your laptop in place, while two large rubber strips on the bottom ensure that the lapdesk won't move around on your lap.

One-touch controls
Buttons on the side of the touchpad let you adjust the volume and launch your browser. Plus, you get an On/Off switch.
* Battery life may vary based on user and computing conditions.
Warranty Information
3-year limited hardware warranty
Package Contents
Lapdesk with integrated touchpad
Logitech Unifying receiver
4 AAA batteries
User documentation
Part Number
Technical Specifications
Available USB port
Windows®-based laptop up to 16 inches
Find a Store Near You
Enter your postal code to find stores that carry Logitech products.
Find a Product Online
This product is available at the following websites: