Logitech Tablet Keyboard for iPad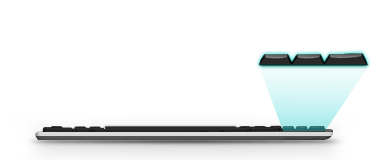 Keeps a low profile
The compact keyboard combines the best of traditional keyboards and laptop keyboards, for a great experience wherever you use your tablet.
Does double duty
On the go, the carrying case helps protect your keyboard. And once you arrive, it converts into a sturdy stand for your iPad that's adjustable to just the right angle.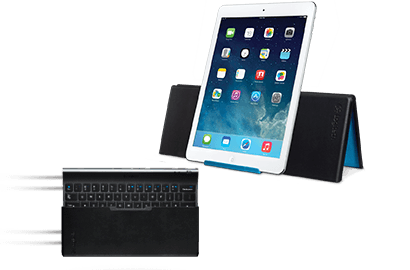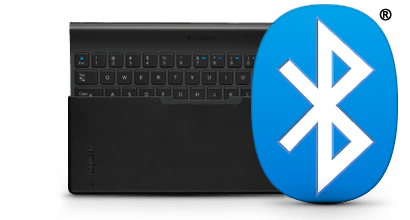 Speaks Apple
The keyboard pairs easily with iPad (and even iPhone or iPod touch ) over Bluetooth® wireless. Use it on your desk, lap or anywhere within 30 feet of your iOS device.*
Plays along
You get media controls—like play, pause, volume up and volume down—right at your fingertips.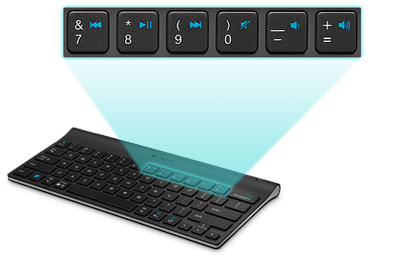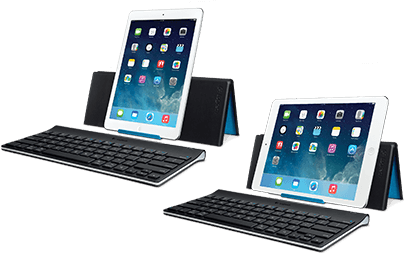 Gives you options
The separate stand means you can place your iPad just where you like it—in landscape or portrait mode—for more freedom than other types of portable keyboards.
Smooth operator
When typing on your iPad with your Logitech keyboard, you can gain time by using shortcuts for the commands you use most often, such as copy, paste, undo and many more.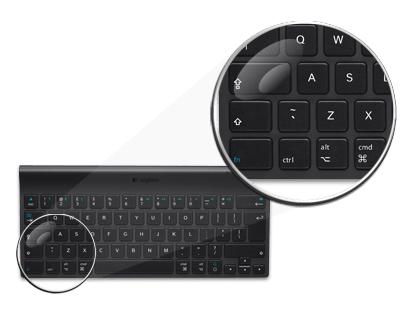 * Actual wireless range will vary with use, settings and environmental conditions.
Images of iPad, keyboard and case are for demonstration purposes only. Actual product may vary slightly. iPad sold separately.
System Requirements
Warranty Information
3-year limited hardware warranty
Package Contents
Keyboard
4 AAA batteries (pre-installed)
Case/stand
User documentation
Part Number
PN 920-003287
920-003290


PN 920-003242
PN 920-003280
PN 920-003281
PN 920-003283
PN 920-003285
PN 920-003293
PN 920-003294
PN 920-003295
PN 920-003288
Find a Store Near You
Enter your postal code to find stores that carry Logitech products.
Find a Product Online
This product is available at the following websites: