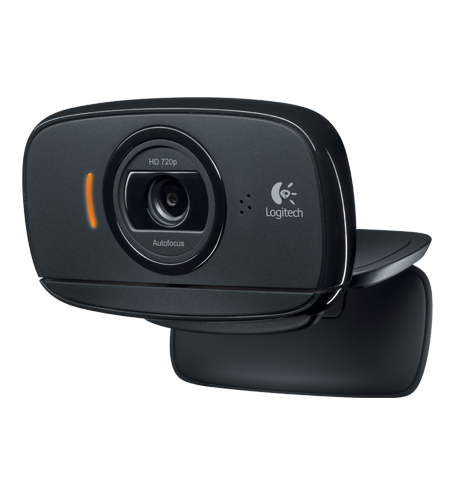 The B525 HD webcam provides key features that offer a superior HD video calling experience at an affordable price, including 720p for HD quality imaging, autofocus for image sharpness at multiple distances, 30 fps for fluidity during the call, and excellent microphone sound quality.


The unique design let's your employees swivel the camera for multiple angle view -- including the ability to move away from them if they do not want to be seen -- and has a fold-and-go design so professionals can easily store and take the camera with them.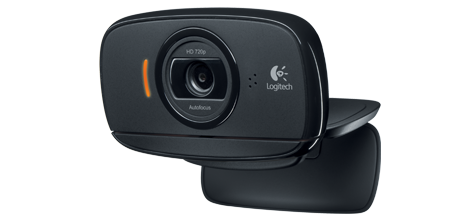 Enjoy clear, 720p HD video calling from your laptop or on top of your monitor in your favorite video application, including Microsoft® Lync™ and Skype®.



Works well with others
The B525 not only is plug-and-play for use in your favorite UVC compliant video software, but also optimized for Microsoft Lync and certified for Skype.

Design advantages for business
With the 360° swivel, easily position the camera at multiple angles whether for single party or multi-party calling. And if you don't want to be seen, swivel the camera away from you for privacy.

Premium HD quality with autofocus
720p HD up to 30 fps with autofocus -- images stay razor sharp in high definition, even in close-ups (up to 10 cm from the camera lens).

Fold-and-go for ultimate mobility
Integrated fold-and-go design let's you easily pack the camera and take it with you without needing a separate case – perfect for the busy professional on the go.

True 2.0-megapixel sensor with RightLight™ 2 technology
Maintain high quality image calling even in offices or conference rooms with lower lighting.

True plug and play
Just plug in the Logitech B525 HD Webcam and start up your application to begin video calling.

Loud and clear
Built-in mics with stereo audio ensures the sound quality is clear during professional conferencing.

Universal clip
Fits your LCD monitor or laptop wherever you work.

3-year limited hardware warranty
Logitech for Business supports the needs of businesses with extended warranty.
System Requirements
UVC mode (No software installation required)
Windows® XP, Windows Vista® or Windows® 7




Warranty Information
3-year limited hardware warranty
Package Contents
Webcam
User documentation
Technical Specifications
HD video calling (1280 x 720 pixels) with recommended system
Autofocus
Built-in stereo mic
69° diagonal field of view
Universal clip fits laptops, LCD or CRT monitors
Hi-Speed USB 2.0 certified
True 2.0-megapixel sensor with RightLight™ 2 technology
Universal clip fits laptops, LCD or CRT monitors
UVC compliant
Works with most instant-messaging and video-conferencing applications
5 foot cable
Optimized for Microsoft® Lync™ - Certified for Skype®
Camera Dimensions: 68.5 X 29 X 40.4 mm(Clip combine together)
Weight: 88 grams (Include clip, cable, and PWA)
Find a Store Near You
Enter your postal code to find stores that carry Logitech products.
Find a Product Online
This product is available at the following websites: