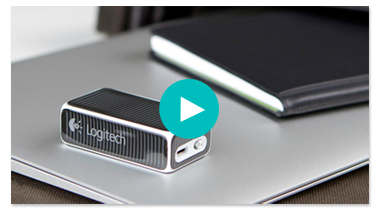 Unique design redefines what a mouse can be
With its breakthrough design, Logitech Cube redefines the computer mouse with a shape that fits in your hand and will fascinate your friends and family, colleagues and clients.
From mouse to presenter—effortlessly
When used as a mouse, Logitech Cube scrolls when you swipe your finger along the main panel. But lift the Cube in the air—and a moment later it's in Presenter mode. Clicking the Cube advances to the next slide. Go back? Simply turn the Cube over in your hand and click again.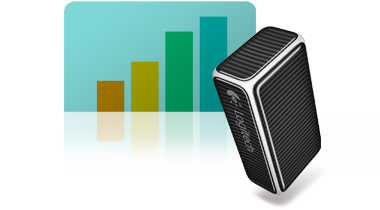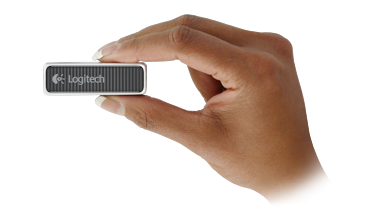 Ready to work
Need a mouse for your meeting? Because the Cube is in your shirt pocket, it's a snap to pull it out—and whether taking notes or presenting to the room, it's ready to work. There's no fumbling around for the right device.
Only "on" when you want it
Even though the Cube goes wherever you go, a flick of the on/off switch keeps it from using power while it's in your pocket. And with its smooth sides and subtly curved edges, it's the perfect pocket-traveler.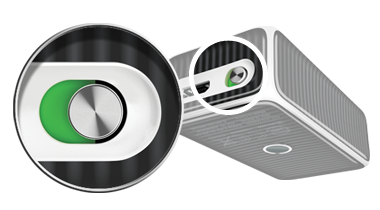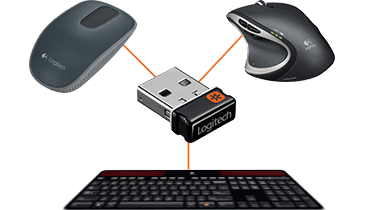 Connect with ease
You pop the tiny Logitech Unifying receiver in your notebook and leave it there. You can even add more devices. Plug it. Forget it. Add to it.
Learn more about the Unifying receiver.
Smooth-as-smartphone scrolling
Logitech Flow Scroll software gives you scrolling that isn't choppy - more like the fluid scrolling on your favorite touchscreen smartphone. Slide your finger along the touch surface to experience immediate, continuous and free-flowing Web page scrolling.

Smoother screen movement is compared to traditional wheel movement and may vary depending on your system and website configuration.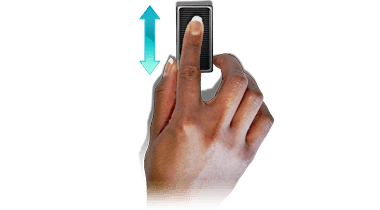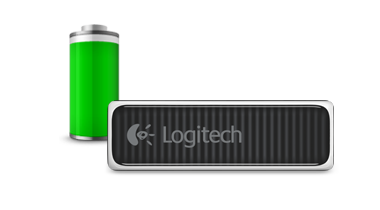 No battery surprises
It's the perfect traveling companion thanks to its small, USB-rechargeable lithium-polymer battery—and when you're running low on juice, the low-battery light illuminates, eliminating surprises. So you're never out of power.

Big on battery life? We are, too.
Built to last
The Logitech Cube is built by the world leader in mice and backed by a three-year limited hardware warranty.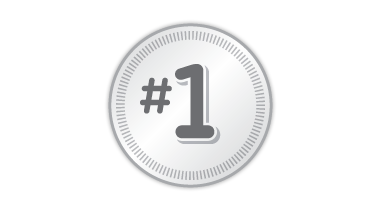 * Wireless range may vary due to environmental and computing conditions.
Mouse battery life. What's in a number?
If you love the convenience of long battery life, Logitech mice will make you happy. In fact, the Logitech® Marathon Mouse M705 will last you up to three years without a trip to the store for two AAs.

See all mice with extended battery life.

But do you ever wonder how we determine battery life? And what about the disclaimer that's on every box? "Battery life may vary based on user and computing conditions."

In this article, we'll power you through all the details and go behind the battery-life scene.

Behind the numbers

Mouse battery life isn't a one-size-fits-all number. It varies more from person to person than just about any other battery-powered device. And there's no industry standard for calculating it. We do our best to come up with a battery life that a typical user can expect to get. But this can vary greatly depending on your situation. A light user might get over three years of battery life with a mouse, while a very heavy user might only get one year with the same mouse.

So how do we calculate our battery life? We studied a variety of real mouse users and created a profile of a typical user. We then used that to create a simulation that we run on actual mice.

During the simulation, we measure how much power the mice use and come up with a battery life estimate—taking into account factors such as how battery voltage changes over time, which impacts how much power the mouse uses.

The big factors

There are a lot of variables that can affect the battery life of your mouse. While there's no magic formula to figure out exactly how long your batteries will last, knowing the main factors can help you get a better idea of what to expect—and in some cases help you go longer between battery changes.



How much you use your mouse.
This can vary a lot depending on whether you're using the mouse all day, every day for work or just a few hours here and there at home.
How you navigate.
The more you move your mouse, the more power it uses. If you use keyboard shortcuts that reduce how much you use your mouse, you'll get more life out of your mouse batteries.
The types of tasks you do.
Do you spend a lot of time doing mouse-intensive activities, such as browsing the Internet? Or do you spend most of your time typing e-mails or documents that involve very little mouse movement?
The type of surface you use it on.
The tracking sensor uses more power than anything else in the mouse. And the type of surface you use your mouse on affects how much power the sensor uses. While the best surfaces can vary depending on the mouse, in general, it's best to avoid dark, rough or dull surfaces.
Unintended motion.
On the move with your mouse? Be sure to turn it off with the On/Off switch. While our mice are designed to go to sleep when they're not being used, they'll wake up when they move around inside your bag or in your hand—and this movement can use a lot of power.
The batteries you use.
Using old, cheap or rechargeable batteries? All of these could reduce the battery life you get with your mouse. You'll typically get the most life from high-quality, fresh batteries. And for best results, you should replace both batteries at the same time with batteries from the same package. Mixing brands, types or expiration dates can decrease battery life, too.


Looking for a mouse with a battery life so long you won't remember the last time you changed batteries?

Check out our mice with extended battery life.

Logitech® Unifying receiver
Plug it. Forget it. Add to it. You've got the Logitech® Unifying receiver.

The Unifying receiver stays in your notebook, so there's no need to unplug it when you move around. It's so tiny, you won't need to worry about the receiver breaking off or getting lost.

And it's easy to add a compatible wireless keyboard or mouse to the same receiver. Build your ideal combo. Add something. Replace something. It's as simple as can be and you'll use only one USB port.

Uniting your setup
Your laptop is convenient. You use it on the couch, in the kitchen, at the coffee shop—wherever you want. Logitech makes your laptop as comfortable as it is convenient with portable mice and notebook-ready keyboards.

The Logitech® Unifying receiver takes convenience a step further.

The Logitech® Unifying receiver is a tiny, leave-in wireless receiver. Smaller than most coins, the Unifying receiver not only makes it easy to use a wireless keyboard, mouse, or number pad, it also works with up to six devices.

Plug it in
With the tiny wireless receiver, there's no need to plug and unplug when you're on the move. Or deal with the hassle of multiple receivers. The tiny Logitech® Unifying receiver stays in your notebook and lets you add devices as you need them.

Forget about it
The Unifying receiver is small and always ready. So small, in fact, you can leave it plugged into your USB port when you're on the move—without worrying about breaking or losing it.

Add to it
It's fast and easy to add a compatible wireless mouse, keyboard, or number pad to your receiver. You can mix, match, upgrade, or replace up to six devices—now or in the future—using just one USB port. To connect a new device, you simply open the connection software, click "Pair new device", and turn the device off and on. That's it.

A tiny dynamo
The Unifying receiver packs plenty of power. Built with Logitech® Advanced 2.4 GHz wireless connectivity, Logitech mice with the Unifying receiver give you the reliability of a cord—with the freedom of cordless. You'll enjoy fast data transmission with virtually no delays or dropouts.

Plug it. Forget it. Add to it. You've got the Logitech Unifying receiver.

Compatible with Logitech® Unifying receivers
Looking for a mouse or keyboard (or number pad) that is Unifying compatible? We'll help you find the right one.

System Requirements
Windows XP, Windows Vista or Windows 7







Warranty Information
3-year limited hardware warranty
Package Contents
Cube
Logitech Unifying receiver
1 rechargeable battery (pre-installed)
USB charging cord
Pouch
User documentation
Part Number
PN 910-002517
PN 910-002525
Technical Specifications
* Download smooth-scrolling software from www.logitech.com/support/Cube.

Smoother screen movement is compared to traditional wheel movement and may vary depending on your system and website configuration.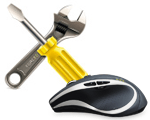 Need help with your Performance Mouse MX?
Download the latest software, get answers to your questions, troubleshoot problems and more. Visit our support site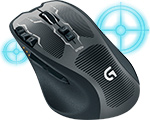 Gaming mice
Engineered for accuracy and precision Learn More