Logitech Illuminated Keyboard K740
Type comfortably—day or night.

Better typing—day or night
Convenient typing in low light or in the dark. The illuminated keys are sharp, bright and easy to read.

Slim design
This slender keyboard is the perfect blend of function and style.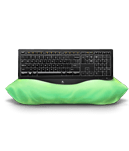 Comfortable and quiet
Whisper-quiet, comfortable typing with the Logitech Perfectstroke™ key system and a built-in, soft-touch palm rest.

Laser-etched backlit keys
Type easily in low light and even in the dark. Back lighting ensures the keys are sharp, bright and easy to read. Only the key characters are illuminated, so you see just what you need to see without distraction.

Manual brightness adjustment
You can manually adjust the intensity of the illumination using the brightness key located in the top right corner of the keyboard. There are three different brightness levels and it is also possible to disable the illumination if needed.

USB connectivity
To use the keyboard, simply plug in the USB cable and start typing. The cable is approximately 1.8m (6 ft) long—enough to reach your desktop if it is underneath your desk, or on top of it.

Elegantly designed
The keyboard is classic black with a touch of orange to identify the FN functions. A clear transparent strip borders the left, top and right edges and a complementary strip of glossy black separates the keys and the palm rest. Embedded in the glossy black strip, to the right of the keyboard, you will find the Num Lock, Caps Lock and Scroll lock LEDs.Together, these elements add a touch of elegance to your desk.

Ultra-thin keyboard profile
The keyboard is noticeably thin—especially when you look at it from the side. At its thickest part it is only 9.3 mm (1/3 inch) from frame to keys, to keep your desk looking clean and uncluttered.

Logitech PerfectStroke™ key system
The PerfectStroke key system distributes typing force evenly across the key surfaces making every keystroke quiet, natural and fluid—even if you strike the edge of a key.

Soft-touch palm rest
The built in palm has a soft, rubber coating for enhanced comfort. Your hands should move freely and be elevated above the palm rest while you type. In between typing, use the palm rest as a resting place for your wrists. Placing the keyboard flat on the desk helps to keep your wrists in a more neutral (straight) position, but you can also use the tilt legs to adjust the height to suit you.

Full-size layout
The keyboard has a full size layout with a number pad and full size arrow keys to navigate your documents easily. Several other features also improve usability:
• The most often used functions like search, email or media controls can be easily accessed via the FN key.
• There are separate keys to control back-light intensity, sound volume and sound mute.
• The Windows® 8 Start key provides an easy way to get back to your start screen.
• The frequently used DELETE key is larger in size so your fingers locate it more easily, and the INSERT key is moved to the top of the keyboard to prevent you from typing it accidently.
• The keys in the spacebar row are elevated to avoid touching the edge of the key frame when you type.
• The 12 shortcut keys are customizable via Logitech SetPoint™ software.

Learn more about customizing your keyboard using Logitech SetPoint™ software.
System Requirements
Windows Vista®, Windows® XP, Windows 7, Windows 8, Windows 10
USB port
Warranty Information
3-year limited hardware warranty
Package Contents
Logitech Illuminated Keyboard
User documentation
Part Number
PN 920-005694

UK English

PN 920-005688

Belge (Azerty)

PN 920-005692

Dansk / Norsk / Svenska / Suomalainen

PN 920-005687

Deutsch

PN 920-005696

Dutch (Qwerty)

PN 920-005689

Français

PN 920-005685

Italiano

PN 920-005695

Pусский

PN 920-005690

Suisse / Schweizer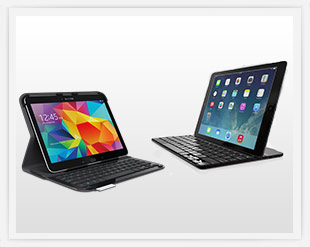 Tablet Keyboards
Logitech has keyboards for many popular tablet brands.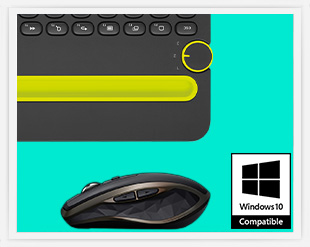 DO MORE WITH WINDOWS 10
Get better performance on all your Logitech products.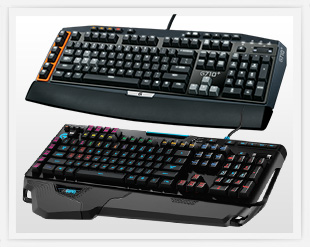 Gaming Keyboards
Keyboards designed specifically for gaming give you the best results.