Logitech UC Solution for Cisco 725-C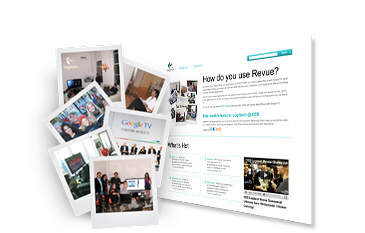 It's TV that's all yours
With Logitech Revue, what you're into is what's on. Enter your favorite actor and get what they're doing on TV, the Web, Twitter™ and more. Watch the game and your fantasy draft at the same time. Add the controller that fits your style. TV with lots of possibilities means TV that you make your own. Check out what people are doing with Logitech Revue.
Google TV in a box
Logitech Revue comes with an easy-to-set-up companion box and an intuitive companion keyboard controller. Simply connect your TV and cable or satellite set-top box via HDMI and your high speed Internet connection via Ethernet or Wi-Fi to the Logitech Revue, and you've got Google TV. Learn more about what you need to use Logitech Revue.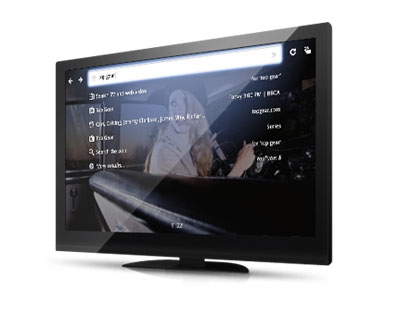 Future ready
Your TV can be the TV of the future, and it will only get better. Logitech Revue is a companion to your TV and not a TV itself, so it can be easily updated. Plus Google TV is an open platform, with developers creating more apps and functionality for release this year, so your TV will do more as Google TV does more.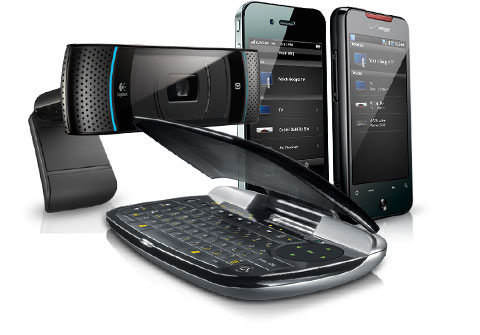 Built-in expandability
A growing selection of accessories means a growing Logitech Revue experience. From video cameras that let you share your TV watching experience to a smartphone app that gives you full control over your entire entertainment experience from your phone, your Logitech Revue has room to do more.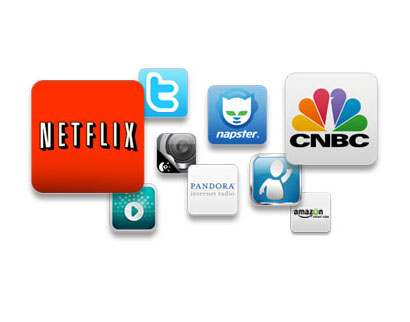 Apps for your TV
With Logitech Revue, you get apps created just for your TV, including Netflix®, NBA.TV and Pandora®. And with apps for your TV available in the Android™ Market later this year, there's no telling what your TV will be able to do.*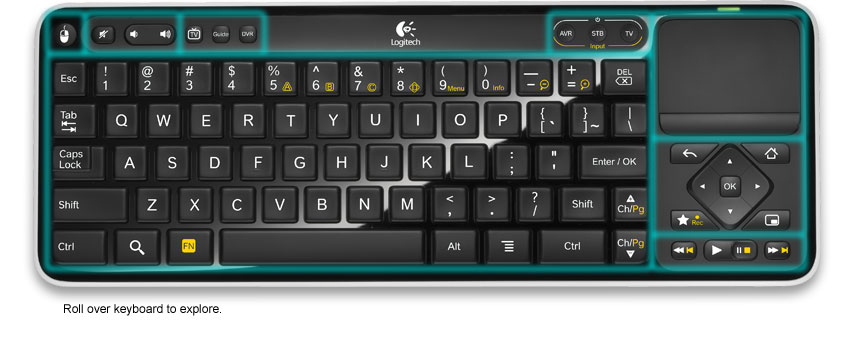 Not your average keyboard
The keyboard controller that's included lets you find your shows, surf the Web, or turn up the volume. By combining a compact keyboard, a touchpad, and a remote in a sleek, living room-worthy design, Logitech Revue gives you full wireless control over all your entertainment without leaving the couch.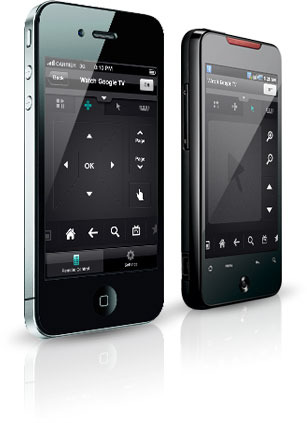 Smartphone remote
Logitech Revue has the brains of a Logitech Harmony® remote built right in, so with a simple software download, you can control your Logitech Revue with your iPhone® or Android™ smartphone.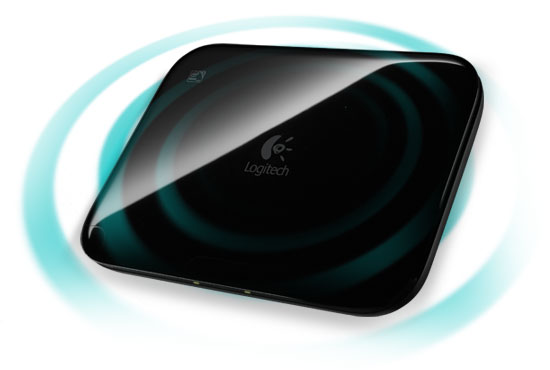 Wired and wireless
To make sure your content is streaming as fast as possible, Logitech Revue comes with your choice of Ethernet or fast 802.11 b/g/n Wi-Fi, so you can get high-quality audio and video with whichever one works best for your setup.
System Requirements
Complete UC functionality (phone controls and LCD display)

Jabber 9.2 or higher on Windows 7, or on Cisco VXI





Compatibility for keyboard, mouse, webcam work as standard plug-and-play devices

Windows 7
Mac OS 10.7 or higher
SUSE Linux 11 SP2 (for Cisco VXC6215)





Drivers/Software Downloads Required?

No



Application Compatibility

Jabber 9.2 and higher (for Windows and Cisco VXI) – provides full UC functionality including phone controls and LCD display





Certifications





Compliances

Keyboard: TUV, UL, CB, c-Tick, CE, FCC, N231, VCI, KCC
Mouse: FCC, UL, TUV-T, RoHS, WEEE. GOST-R
Webcam: FCC, CE, UL, TUV-T, RoHS, WEEE





Product Dimensions: Width, Height, Depth in millimeters & inches

Keyboard:

442x162x32mm

17.4x6.4x1.2in

Mouse:


102x57x39mm
4.0x2.3x1.5in

Webcam:
Without clip and cable


126x29x32mm
5.0x1.2x1.3in

Including clip and cable


126x73x45mm
5.0x2.9/1.8in






Weight (grams & ounces)

Keyboard: 0.9kg / 29.2oz
Mouse, with batteries and receiver: 122.4g / 4.3oz
Mouse, without batteries & receiver: 58.2g / 2.1 oz
Webcam: Including clip and cable: 170g / 6.0 oz




Warranty Information
3 year-limited hardware warranty
Package Contents
UC Keyboard K725-C
M525-C Wireless Mouse
C920-C Webcam
Unifying receiver
2 AA Batteries
Quick Start Guide
Part Number
Technical Specifications
UC Keyboard K725-C
Keyboard Structure Design
Full-size layout with numerical pad and 9 hot keys
Scissor keyframe with pillow keys for quiet, comfortable typing
High-cycle, durable keys with long-lasting printed characters
Keycaps and Key Frame
1.8 mm travel pillow keys
Scissor framed keyframe
Nine dedicated phone/video control keys

Voicemail messages
Select handset
Select headset
Select speakerphone
Call Hold
Answer / hang-up
Video mute
Audio mute
Volume up/down

Illuminated keys display call/video status

New voicemail messages: red
Handset, headset and speakerphone select: white
Call-on-hold: green
Answer/hang-up button

Incoming call: red
Call-in-progress: green

Video and audio mute buttons: red

Two-line display, 40 character LCD
Recommended Operating Temperature and Humidity Range:
Operating Temperature: 0*C to 45*C
Non-operating Temperature: -40*C to 70*C
Operating Humidity: 20% - 90% non-condensing at 40*C
Non-operating Humidity: 20% - 90% non-condensing at 40*C
MTBF:
150,000 hours
M525-C Wireless Mouse
Scanning: Advanced Optical
Resolution: 1000 dpi
Number of Keys: 6 (includes on/off)
Connection: USB Wireless
Recommended Operating Temperature and Humidity Range:
0°C - 40°C
10% - 90%RH
Recommended Non-Operating Temperature and Humidity Range:

-40°C - 70°C
10% - 95%RH
Current Consumption:

Typical: 20mA
Max: 100mA
MTBF:
150,000 hours
Product Approvals:
GS, C-tick, CE, FCC, TUV-T, GOST-R, ROHS-WEEE
C920-C Webcam
Up to 1080p1 video calling (up to 1920 x 1080 pixels) at 30 frames-per-second
Integrated privacy shade
H.264 video compression
20-step autofocus
Built-in dual stereo mics with automatic noise reduction
Automatic low-light correction
Hi-Speed USB 2.0 certified (USB 3.0 ready)
Tripod-ready universal clip fits laptops, LCD or CRT monitors
1
Supported video modes vary by application/client
Find a Store Near You
Enter your postal code to find stores that carry Logitech products.
Find a Product Online
This product is available at the following websites: