Logitech Ultrathin Keyboard Cover
for iPad 2, iPad (3rd & 4th Generation)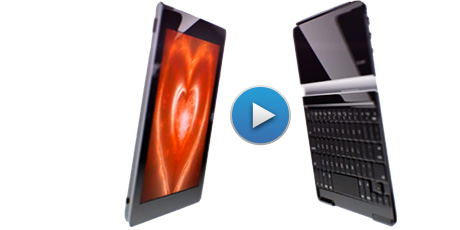 Designed to complement your iPad
How do you make the perfect iPad even more perfect? Protect it in style—with a superthin screen cover for wherever you go. Add a Bluetooth® wireless keyboard—and you're always ready to type with precision. A stylish, ultrathin aluminium screen cover that feels great and looks even better—designed to complement your iPad. In fact, it fits your tablet so seamlessly that you can hardly tell them apart.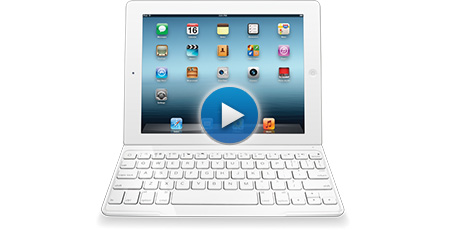 Pure in White
Available especially for the white iPad…. choose stylish screen protection and a Bluetooth® keyboard in an ultrathin cover designed for your white iPad… It really is that black and white.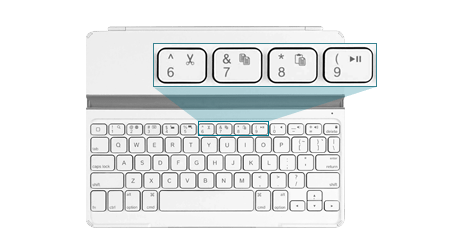 Write on
When it's time to write an IM or email, you'll enjoy smooth and quiet typing on this Bluetooth® wireless keyboard. The external keyboard not only frees up screen space on your iPad, it also allows you to work faster by using shortcuts for the commands you use most often, such as copy, paste, undo and many more. Plus, you get a 6-month battery life on a full charge.*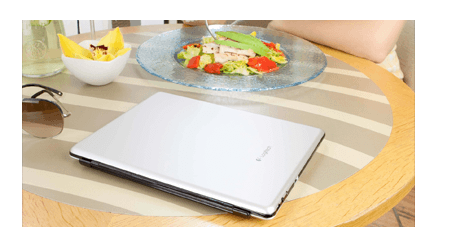 Clever clip
The Logitech Ultrathin Keyboard Cover securely attaches to your iPad—thanks to the clever magnetic clip. Aligned with the magnets built in the iPad's frame, it draws tablet and cover irresistibly together.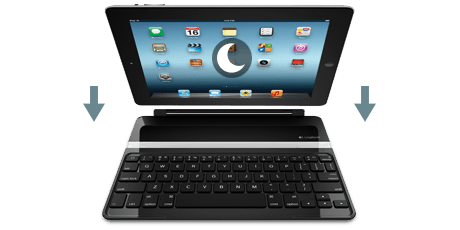 Ready when you are—Instant On/Off
Instant On/Off automatically wakes your iPad when you open the cover—and sends it to sleep when you close it.
Don't just take our word for it



Susie Ochs, MacLife

Maclife - 25.07.12
"The bottom line. This is my new favorite iPad keyboard—it's well designed, less than 12 ounces,and infinitely handy thanks to the function keys. It's the whole package."
Read more
* Based on an average use of 2 hours per day.
©2012 Logitech. Logitech, Logitech logo, and other Logitech marks are owned by Logitech and may be registered. iPad sold separately. iPad is a trademark of Apple Inc., registered in the U.S. and other countries.




Lifehacker.com - 29.01.13 Read more
"Most Popular iPad Keyboard: Logitech Ultrathin Keyboard Cover" "(It) took the top spot far and away with over 44% of the total vote"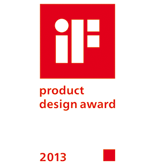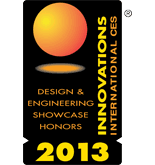 Wired - 12.10.12
"9 out of 10 - Nearly flawless; buy it now"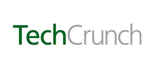 Techcrunch.com - 06.09.12 Read more
"If this accessory needed another argument to convince you, the color might be what you were waited for" (Now Available In White)"


Maclife - 25.07.12
"The bottom line. This is my new favorite iPad keyboard—it's well designed, less than 12 ounces, and infinitely handy thanks to the function keys. It's the whole package."




Wired - 04.05.12
"Really, the Logitech Ultrathin iPad Keyboard turns the iPad into the perfect hybrid of laptop and tablet. You can type away like a crazy person, getting work done efficiently, but you can tap and move things on screen in that elegant, iPad way as well."



ZD Net - James Kendrick. 22.04.12
"[It's my] "favorite keyboard for the new iPad," - "the best I've tried so far."



System Requirements
For iPad 2, iPad (3rd and 4th generation)
Warranty Information
3-year Limited hardware warranty
Package Contents
What's in the box:

Cover with Bluetooth wireless keyboard and stand
USB to micro USB charging cable
User documentation
Cleaning cloth
Part Number
PN 920-004229

Black

PN 920-004728

White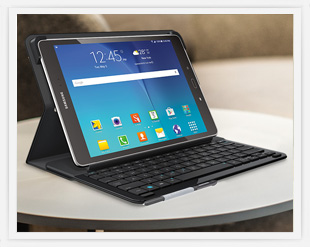 Type-S, Say more with your tablet.
Keyboard case for Galaxy Tab A 9.7 and Tab A 9.7 with S Pen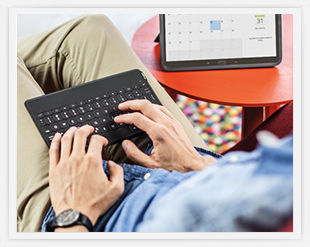 Keys-To-Go for Android/Windows
A keyboard for your tablet or smartphone that packs light and types comfortably.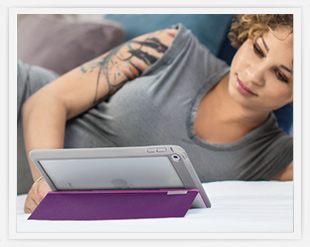 AnyAngle
The case that adjusts so you don't have to.