Logitech® and Windows® 8 Compatibility
Logitech's exciting new touch devices provide the optimal Windows® 8 experience. Additionally, our other mice and keyboards work well with Windows 8 and deliver the performance and reliability you can expect from the world leader in PC peripherals.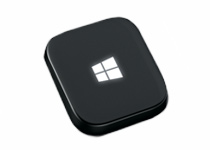 Will my Logitech mouse and keyboard work with Windows 8?
Prefer to use your current Logitech mouse or keyboard for Windows 8? No problem. All Logitech mice and keyboards are fully capable with Windows 8 navigation without any configuration on your part. Simply connect the device to your computer or tablet and you're ready to go.
See how to navigate Windows 8 with a standard mouse and keyboard.
For Logitech mice and keyboards with advanced controls, installing the latest version of SetPoint software is required to enable useful Windows 8 functionality such as creating shortcuts for instant Start screen access, app-switching, and more.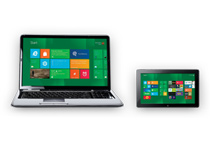 What about compatibility with Windows® RT?
If you have a tablet or ultraportable running Windows RT instead of Windows 8, Logitech has you covered. Many of our mice and keyboards—Logitech Zone Touch Mouse T400 and Logitech Wireless Illuminated Keyboard K800—are certified for Windows RT device and provide the extra productivity you may need. Simply look for the Windows RT logo on the product package or go here to explore certified products.

For products not Windows RT-certified, they will still work with Windows RT devices but offer only functionality that is not software-enabled.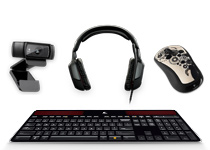 Will my other Logitech PC peripherals also work with Windows 8/Windows RT?
Most Logitech PC speakers and headsets will work with Windows 8 and Windows RT devices.
Most Logitech webcams will work with Windows 8 devices but require software for the optimal experience.
For more information regarding whether your Logitech product will work with Windows 8 and/or Windows RT, please go here.