Logitech Stereo Speakers Z120
These compact, versatile speakers are simple to connect and easy to control and enjoy.

Connect what you want
You can plug in any audio source that uses a standard 3.5 mm plug, like the headphone jack on your MP3 player.

Hear it clearly
Don't your favorite tunes deserve better than those tinny laptop speakers? We think so.

Control it effortlessly
The power/volume controls and cable management system make it simple to enjoy whatever you're listening to.

USB powered
Your speakers get power from the USB port on your laptop or netbook—no wall outlet required.

3.5 mm audio input
You can connect any audio source that uses a standard 3.5 mm plug, like the headphone jack on your MP3 player.

Compact size
These speakers sound great but don't take up a lot of room on your table or desk.

Cable management
Forget unsightly cords. Your desk stays tidy, and these speakers are easy to move around with.

Power and volume controls
It's a snap to get the sound you want with simple volume and power controls at your fingertips.
System Requirements
Computers, music players and other audio sources with 3.5 mm audio out
Powered USB port
Warranty Information
2-year limited hardware warranty
Package Contents
Speakers
Product set-up information
Part Number
Technical Specifications
Total watts (RMS): 1.2 W
Hardwired USB connection (for power): 1
Hardwired 3.5 mm connection (for audio): 1
Controls: Power and volume controls on right speaker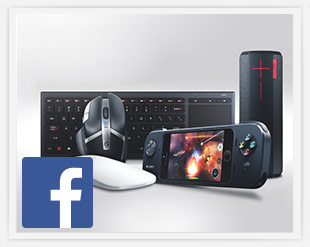 Logitech Hong Kong Facebook Fans Page
Become a Fan to receive latest product infomation and special offers !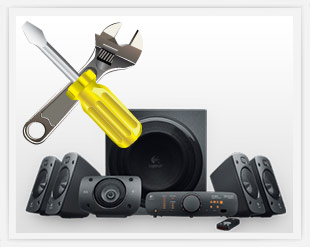 Audio Support
Looking for information about a Logitech speaker dock, Squeezebox or other audio product? Our online resources can help you with tips, troubleshooting, replacement parts and more.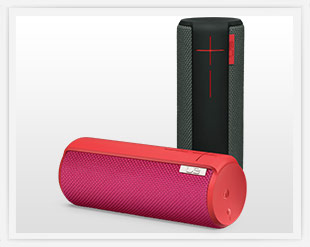 Make Music Social
UE BOOM is the 360° wireless speaker that lets you rage, riot, party and play the music you love, out loud.