Onscreen Keyboard for Logitech Mice (Windows® 7 only)
Product Manual

Not available for this product



Warranty Information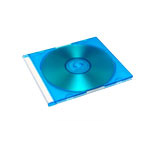 Download Instructions
Close all open applications and documents.
Click the Download button to begin.
When the security dialog appears, choose to either Run or Save the installation file.
IMPORTANT:
If you choose to save the file, you'll need to reconnect to the internet to run the setup at a later time.

Tip: If you're having installation difficulties with the selected Smart Installer package above, try downloading the Full installer package. This usually does the trick.
Why Update?
The Logitech Onscreen Keyboard is a virtual keyboard that enables you to enter text using your mouse. It is intended for entering brief phrases, such as search terms and URLs, in situations when a physical keyboard is not available. For example, you can sit on your couch and use a cordless mouse to enter text when your laptop is connected to a TV across the room.