Tablet Accessories

Perfect partners for your Tablet - NEW for iPad Air
Discover the Logitech range of products designed to protect and personalize your iPad Air, iPad 2 (3rd & 4th Generation) and iPad mini. Cutting-edge, inspired innovation meets beautiful design with our latest keyboards and cases. Designed by Logitech with you and your lifestyle in mind.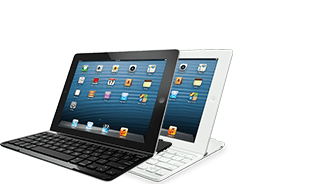 The other half of your iPad
The Ultrathin for iPad
Keyboard Cover for iPad and iPad mini.
Thin, light and beautifully formed.
For iPad
For iPad mini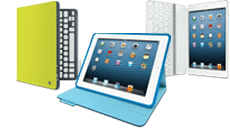 Thin. Light. Mobile.
For iPad mini.
Complement, do not compromise iPad mini with our collection of thin, light, essentials for iPad mini. See the full range.
Learn More