Logitech Webcam Technology
A great webcam offers super video quality, is easy to set up, and is affordable. Today many computers come with built-in web cameras, but none give the quality that you get from Logitech webcams.
Superior technology makes any of the Logitech webcams the right choice for smooth streaming, high-resolution videos, and quality calls.
H.264 AVC compression
Webcams with H.264 AVC compression standard make video calls and conferencing a more lifelike experience.
While Internet connection rates are a few megabits per second, VGA video requires 147 megabits of data per second (Mbps), full high-definition (HD) 1080p video requires almost one gigabit of data per second.
The goal of the AVC compression standard is to provide high quality video at considerably lower bit rates than previous standards. H.264 vastly improves compression performance over previous standards, including MPEG-2 and MPEG-4 Visual.
Below is a comparison of a video frame using MPEG-2, MPEG-4 Visual, and H.264 standards, with compression at the same bit rate.
Images provided courtesy of Iain Richardson/Vcodex Ltd.

Logitech Fluid Crystal™ technology
Fluid Crystal is a Logitech proprietary algorithm that automatically adjusts the frame rate, sharpness, color saturation, and audio to provide the best possible picture and motion.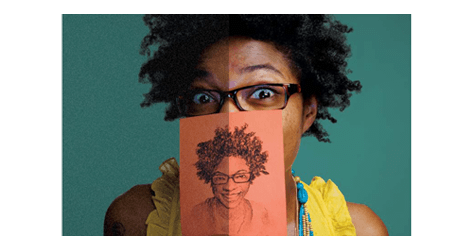 Auto focus
Logitech auto-focus cameras use voice coil motors (VCM) designed for high-performance passive autofocus (AF). This is the same type of auto focus motors used in popular smartphones.
Passive AF systems determine focus position by analyzing the image while the optical system is adjusted for correct focus.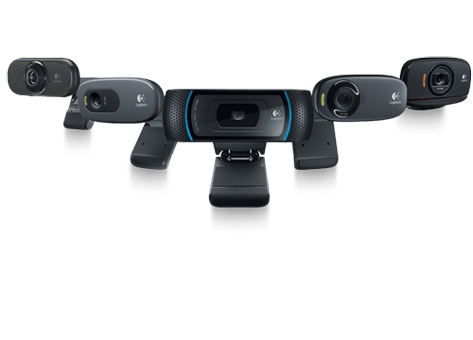 Carl Zeiss Optics
Logitech partner with Carl Zeiss to produce the best webcam images possible.
For Logitech, Carl Zeiss turned the classic four-element Tessar design into a five-element design. Two of the lenses in the lens stack are cemented together to focus the light onto the sensor with maximum detail and minimal distortion.