Enjoy premium quality. Without the premium.
You want the best. But you've got the budget for a little less. You don't have to settle with Logitech for Business. Give your employees a standard setup that's anything but ordinary.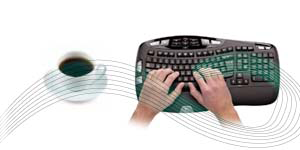 What's so valuable about value-priced keyboards and mice?
Durable keyboardsthat can handle a coffee spill
Battle-tested mice that deliver precise cursor control
Wireless world.
The laptop has freed you from your desk. But your computer peripherals are still tethered. Cut the cord with reliable Logitech wireless computer peripherals.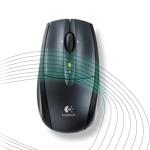 What's so great about wireless mice, keyboards, and notebook accessories?
Reliable wireless mice that won't make your cursor skip across your screen —or your coworker's
Powerful wireless keyboards that can give you three-year battery life
Convenient notebook stands that raise your notebook to the right level
Feel good.
Your back aches. Your eyes are red. Wouldn't it be nice to have a mouse and keyboard that made your job a little easier? (You might even get more done.)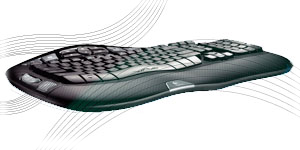 What feels so good about feel-good mice and keyboards?
Wave-shaped keyboard designs that cradle your fingers
Negative-tilt keyboards that are positively comfortable
Full-size mice that feel as natural as a handshake
Top-performing tools. For top performers.
You're there when the sun rises. And when it sets. Because you value hard work. And your hard work is valued when you have the tools that help you get your job done.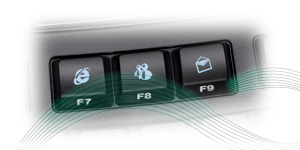 What's so right about having the right keyboard, mouse and webcam?
Programmable-key keyboards that let you get to your apps faster
Fast-scrolling mice with hyper-fast scrolling
Plug-and-play webcams that are always ready to connect
Mobility Solutions
On-the-road or around-the-office.
Learn More
Collaboration Solutions
Grow your team. Grow your business.
Learn More