Logitech Optical Gaming Mouse G400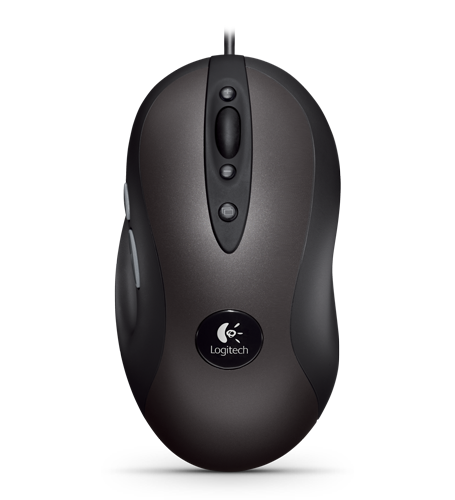 Rock-solid performance for when your sights are set on victory.

If you liked the Logitech MX518, you'll love the G400. You get the features you've come to rely on with improvements in precision and speed.



Precisely right
When an ordinary mouse just won't do—a 3600 dpi optical engine, 2X greater dpi than the MX518, gives you precision targeting and pinpoint accuracy.

Stay on Target
Instant access to four dpi levels lets you shift from pixel-precise targeting to lightning-fast maneuvers.

Battle-tested
A sculpted comfort grip, low-friction feet and eight programmable buttons keep you comfortable and in command.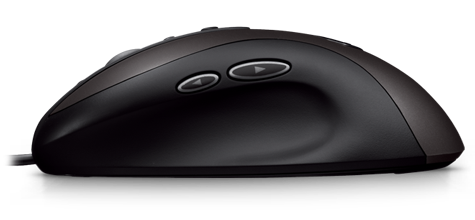 Set your sights on victory. With a high-precision optical engine, the G400 gives you consistent tracking and precise aiming no matter how fast you move your hand. It's the new MX518.



3600 dpi optical engine
You've got the upper hand with precision targeting and pinpoint accuracy.

Consistent response ratio
Physical mouse movements translate to the same amount of cursor movement irrespective of speed: <0.5% variance compared to 5+% for some other "gaming" sensors.

1 millisecond report rate
Your mouse communicates over USB at a blazing-fast 1000 reports per second—as fast as USB can go, and eight times faster than standard USB mice.
Sculpted comfort grip
You'll appreciate our legendary, battle-tested shape for a natural grip that will keep you in the game longer.

Polytetrafluoroethylene feet
These low-friction feet glide effortlessly across almost any surface and practically eliminate friction to provide smoother movement.

In-game sensitivity switching
Shift from pixel-precise targeting (400 dpi) to lightning-fast maneuvers (up to 3600 dpi) without ever having to interrupt play.

DPI shift
Immediately switch to a predefined DPI level with a single button press—great for sniping.

Eight programmable buttons
Control your game and your mouse's performance with no configuration needed. Or, you can download our Logitech Gaming software and make it work exactly the way you want it to.

Durable build
With buttons rated up to 10 million clicks and feet tested to 250 km, this durable mouse will play hard for a long time.

Advanced software
You can easily customize your mouse to every game you play with the optional Logitech Gaming Software.
Laser sensors: A controlling interest
Sensing the details

What does a mouse do? Fundamentally, it allows you to control your cursor. And the best measure of cursor control is the accuracy with which the mouse translates the movements you make with your hand.

How precise is your mouse? Logitech mice use advanced sensors to make sure that whether you're clicking links, dragging text, or opening new apps—that whatever you're doing—your computing experience is seamless.

We achieve precision by designing miniature sensors. These sensors take lots of little pictures of the surface below the mouse, interpret those pictures, and translate the movement your hand makes into movement on your screen.



Sensitive to your needs
Some people just need a mouse that works. Others need a mouse that can track on many surfaces. And gamers need a mouse that can give them game-changing precision at any hand speed.



Details, details
There are two kinds of sensors: optical and laser.

Mice with optical sensors track the surfaces beneath them using the available light and an LED lamp.

In 2004, Logitech introduced the first mouse with laser tracking. Laser sensors, compared to optical, produce far more illumination—both of the surface and of the contrast created by, literally, specs of dust on the surface—revealing a wealth of details even on glossy surfaces like highly polished wood. And that means your mouse can track motion precisely on many surfaces, without lags or jitter.



Gaming-grade control
If you're an expert gamer, pixel-perfect tracking can mean the difference between victory and defeat. Our mice with gaming-grade laser sensors can track at speeds all the way up to 5700 dpi. So when the game is on the line, you'll get maximum precision, blinding speed, and ultra-smooth tracking.

Track tested
We rigorously test all of our laser mice on a wide variety of surfaces to make sure your mouse is free of tracking flaws.

* Mice with Logitech® Darkfield Laser Technology cannot track on glass that is 4 mm thick or less, which is not much larger than the head of a pin.



System Requirements
Windows-based PC

Windows® XP, Windows Vista® or Windows® 7
USB port
Internet connection for optional software download




Warranty Information
3-year limited hardware warranty
Package Contents
* As measured on popular cloth and plastic gaming mouse pads. Specifications may vary depending on surface.
** As measured on a wood veneer desk. Specifications may vary depending on surface.
Part Number
Technical Specifications
Tracking Resolution: 400–3600 dpi
Image processing: 5.8 megapixels/second
Max. acceleration: 25G*
Max. speed: 70–140* inches/second
Responsiveness
USB data format: 16 bit/axis
USB report rate: 1000/second
Sleep mode: Disabled
Glide Dynamic coefficient of friction – µ (k): .09**
Static coefficient of friction – µ (s): .14*
Total weight: 133 grams
Cord: 15 grams
Durability Button life: 10 million clicks
Feet: 250 kilometers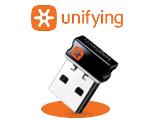 Plug. Add. Forget.
The Logitech® Unifying receiver. Plug it. Forget it. Add up to six devices to it.
Learn More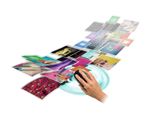 Navigate the possibilities
Unlock the power of Windows 8 with these new touch devices. Learn more