Logitech Alert™ 700n Indoor Add-On Camera - with Night Vision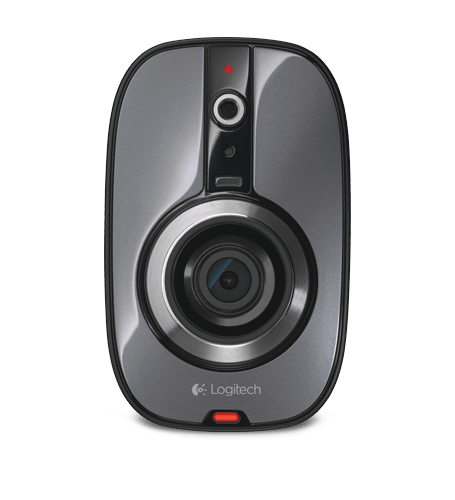 Add a night vision indoor camera to your existing Logitech Alert master system for more visibility—day or night.



Expand your Logitech Alert Master System.
This add-on camera expands your existing Logitech Alert Master System (sold separately), so you can see what's going on in other rooms or locations. Simply plug in the camera to add it to your existing system.

See up to 50 ft. in complete darkness.
The 130-degree, wide-angle lens delivers up to twice the viewing area compared to standard cameras.* And with high power night vision illumination you can easily recognize people and objects at greater distances—day or night.

Plug it in to see even more.
HomePlug® networking uses your electrical wiring and outlets to connect the camera to your existing master system.
* Standard cameras based on a 40- to 60-degree field of vision.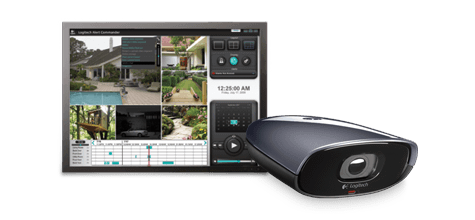 Add a night vision indoor camera to your existing Logitech Alert master system for more visibility—day or night.



See twice as much—even in complete darkness.
Discover twice the viewing area of a standard camera with the 130-degree, wide-angle night vision lens. Its high-definition video (960 x 720 @15fps) and high-powered illumination capabilities will allow you to recognize people and other objects more easily, day or night.

Plug and play set up.
HomePlug® Powerline technology lets you use your existing outlets and electrical wiring to connect to your network and transmit video without new wires or networking hassles.

Motion Zones.
For more precise motion detection, and to reduce false alarms, you can specify up to 16 motion-detection zones within the frame—such as doors and windows.

Keep informed with alerts.
If there is motion on your property, you can know about it in an instant. That's because Logitech Alert cameras can be set up to send motion-triggered alerts to your e-mail address and smartphone. You can even set up your alert notifications on a schedule for when you want to be notified or not.

Free web and mobile viewing.
Log in to our secure site and watch live camera feeds from an Internet-connected computer, anywhere in the world. You also download the free app to view live recording on your iPhone®, Android®, or BlackBerry® devices.

Commander software.
You can easily configure your video security system, watch live video, store video on your computer and review recorded video.

Remote management.
Purchase optional premium services and manage your system remotely from any Internet-connected computer, or from your iPhone®, iPad®, BlackBerry®, and Android® devices.

On-Camera storage with computer and cloud backup.
Record a week's worth of videos on the included micro-SD™ card* and automatically back up the videos to your computer when it's turned on. You can also add the peace of mind by storing the videos on Dropbox cloud service (optional).

Built-in microphone.
Your camera not only records video, but can be enabled to record audio as well.

Versatile mounting & Easy expansion.
Place your camera almost anywhere using the included mounting kit. And don't limit your security to a single camera—you can easily expand your coverage to up to six cameras—indoors or outdoors.**
* Upgrade to larger microSD card (not included) for additional recording capacity.

**48V PoE (Power-over-Ethernet) compatible.
Keep in control with Commander software.
Your Logitech Alert™ digital video security system helps you stay informed and in control. Each Logitech Alert Master System comes with Logitech Alert Commander, a powerful desktop application for your PC that lets you configure your video security system, watch live video, store video on your PC and review recorded video.

In addition to that, Commander provides all sorts of valuable features—a few even the professionals don't have. Here's what else you can do:

Control and configure your video security system
Manage up to six cameras
View live and recorded video in HD resolution
Set up motion zones for individual cameras
Create and manage e-mail and mobile phone motion alerts
Perform Digital Pan, Tilt and zoom
Back up video stored on your cameras to your PC
Manage account and security settings
Receive desktop notification of important events
System management

Use Logitech Alert Commander software to easily configure your video security system, watch live video, store video on your PC and review recorded video.

Live view

Want to watch what's happening right now? Live view lets you watch all of your cameras at the same time. So you can watch your front door, driveway, kitchen, backyard, entertainment room, and home office all at once, and all in HD resolution.

Playback view

Need to see what happened in the past? Playback view lets you access and play previously recorded video clips. Pick any day from a calendar to view a timeline of recordings for that day.

The playback controls let you play, pause, step forward and back, and adjust playback speed between super slow and very fast.

Multiple camera display views

Both live and playback screens can display your choice of viewing modes—single camera view, four-camera view, and six-camera view.

Motion zones

For more precise motion detection, and to reduce false alarms, you can specify up to 16 motion-detection zones within the frame—such as doors and windows.

Alerts

You can set up motion alerts to send text or images to your e-mail or mobile phone. You can even send alerts to more than one recipient.

Digital Pan-Tilt-Zoom

You can focus in on certain areas within the viewing windows to see more detail or position the camera angle to where you need it.

Automatic PC backup

Worried about running out of space on your cameras? Don't be. With Commander software installed, all the video on your cameras is backed up to your PC when it is connected to your network. You can then review, archive, share or delete clips as needed. And since your cameras record only motion-triggered events by default, you can store months of audio and video on as little as 20 GB of your hard drive.

Desktop notifications

Desktop notifications let you know whenever important events occur—like if motion in detected by one of your cameras—by displaying a pop-up message on you PC's desktop. Messages include important information about the event as well as an image and an audible alert.

HomePlug. The easy-to-setup ingredient to Logitech Digital Video Security.
Connect your Logitech digital video security camera to your computer through your existing electrical wires? It's easy with HomePlug technology.

HomePlug™ technology is a powerline networking standard that uses your existing electrical lines to create a local network. It's one of the main reasons why Logitech digital video security is a snap to get started.

The 15-Minute Setup

With HomePlug, it takes about fifteen minutes to set up the Logitech digital video security system.


Install Logitech® Command Center software on your computer.
Plug the small HomePlug adapter into a standard three-pin wall socket
Plug the USB cord into the computer.
Plug your camera into an electrical outlet.

That's it. HomePlug technology is ready to transmit secure video data over your existing wires.

HomePlug—What is it?

Every home has power outlets and HomePlug puts them to use. Powerline networking—like other networking technologies, such as Ethernet or 802.11g—allows you to create a local network of connected computers and devices.

While Ethernet is a wired solution and the 802.11 standards a, b and g use wireless connectivity, powerline networking uses your existing electrical lines to connect your computer to your video security cameras.

HomePlug is a standards-based powerline networking technology. The HomePlug Powerline Alliance (https://www.homeplug.org/home/), a non-profit industry association, manages the development of specifications and is supported by many industry-leading companies.

Logitech's digital video security cameras use HomePlug 1.0, which features 14 Mbps data rate, 56-bit Data Encryption Standard (DES) encryption and password protection. With millions of HomePlug certified products in use worldwide, the HomePlug 1.0 specification is the world's only industry-standard, high-bit-rate powerline communication specification.



System Requirements
What you need:

A Windows® or Mac® based computer is required for installation

Windows® XP SP3, Windows Vista®, Windows® 7, Windows® 8
Mac OS X v10.6.8 or higher
Minimum: 2 GHz processor with 1 GB RAM
Recommended: 2.4 GHz Intel® Core 2 Duo or faster processor with at least 2 GB RAM
1 Mbps or greater Internet upload speed (2 Mbps is recommended)
Available Ethernet port on your home network





Setup requires a high-speed Internet connection.


Remote viewing requires an Internet browser that supports Adobe® Flash® Player v10.2 or later (free download)



Existing Logitech Alert Master System




Warranty Information
1-year Limited hardware warranty
Package Contents
What's in the box:
Logitech Alert indoor camera (not designed for outdoor use)
Camera power supply
Mounting kit with installation hardware
10-foot (3-meter) Ethernet cable
2 GB microSD™ card (expandable up to 32 GB)
User documentation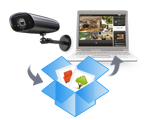 Back up your Logitech Alert videos
Optional Dropbox cloud-based storage solution for your Logitech Alert™ videos. Get peace of mind.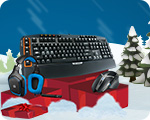 Holiday Gift Guide