Logitech HD webcams. High-def yourself.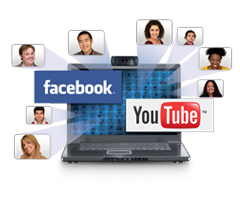 Your webcam is more than just another gadget. And it's why your old (non-HD) webcam and the built-in webcam in your computer just won't cut it.
Why? What other device lets you look your loved ones in the eyes and tell them how you feel, tell them a joke, tell (and show) them what your three-year-old just created out of cardboard, glue and glitter?
Sharing, socializing, connecting with the people you care about. That's what makes a webcam different.
And Logitech HD webcams are about sharing your life—but bigger, better, brighter, smoother.
High-def yourself.
See how easy it is to upload HD videos to Facebook™ and YouTube™ .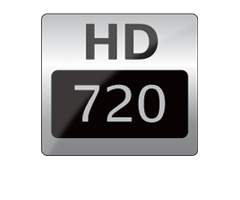 Say it bigger. Say it better.
The beauty of video calling over, say, the phone, is that you can see and hear your loved ones.
But until just recently you couldn't make an HD video call. Because the name of the game in video calling is crunching down millions of pixels—the smallest unit of a digital image—every second and sending it from your computer, over the Internet, and to your buddy.
Up until now, bandwidth and CPU constraints made HD video calling impossible for nearly all PCs (desktop and laptop) connecting to the Internet through traditional networks.
That's all changed.
Today you can make an HD 720p video call with a Logitech HD webcam.
So go ahead. HD yourself. With a Logitech HD webcam.