Facebook-friendly. YouTube-ready. One-click HD uploading - It's a snap.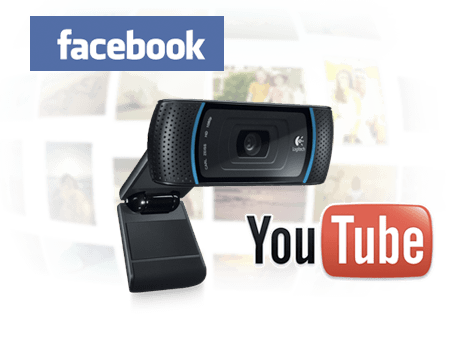 A video of your baby. A pic for your parents. Your latest song. Or just your thoughts on the world. Social networking sites like Facebook™ have made it easier than ever to connect with the people you care about—but you need the equipment and know-how to do it.

It's drag-and-drop easy to record a video (or a pic) and upload it to Facebook or YouTube™ *— with a Logitech webcam (and the included software).

Press record. Stop recording. And drag and drop your file over the Facebook or YouTube icon. That's it. (There's even a wizard to help you add multiple photos and videos at once.)

Logitech software seamlessly connects with your Facebook and YouTube page. You only need to log in to your Facebook or YouTube account once. That's how easy it is to create HD video clips and pics with a Logitech HD webcam and our software. Are you ready to share with your friends?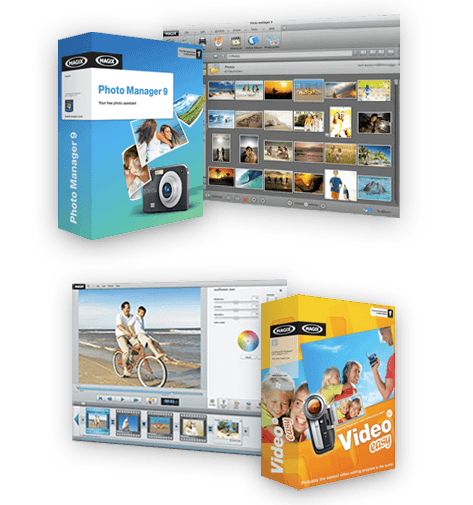 Hello, Hollywood
Shoeboxes full of photos and videocassettes are a thing of the past. Now all your memories are stored on your computer.

But with thousands of photos and videos, it can sometimes be difficult to find the one you want. And once you've found it, you might want to crop a photo to focus on your beautiful baby cousin's face. Or cut those last few seconds of video where your sister's perfect wedding cake somehow ends up on the floor.

You need software that gets you organized and helps you fix minor blemishes in your photos and edit your videos.

Want to put the finishing touches on your videos before you post them for the world to see? We make it easy to do that too.

We've teamed up with MAGIX to offer MAGIX™ Photo Manager 9 and MAGIX™ Video Easy with your new Logitech webcam. And they're free.*

You'll find icons for each of these programs in the Get More Apps section of your Logitech Webcam Software. Learn more about MAGIX.

* It's free to use Facebook, YouTube and Magix. But these sites do require registration.