Logitech Anywhere Mouse MX™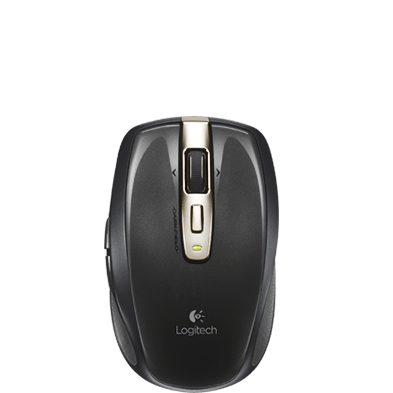 Works wherever you do, even on glass.



Track on glass
Track virtually anywhere—even on a glass desk—with Logitech® Darkfield Laser Tracking™.Turn the world into your mouse pad.

Connect with ease
You pop the tiny Logitech Unifying receiver in your notebook and leave it there. You can even add more devices. Plug it. Forget it. Add to it.

Conforms to you
The compact, ergonomically designed shape and integrated thumb buttons deliver comfort and control wherever you are.
A wireless mouse with a tiny, leave-in receiver and laser tracking that works wherever you do—even on glass.



Darkfield Laser Tracking™
You get accurate, precise cursor control on virtually any surface, even glass tables (4 mm minimum thickness) where optical and standard laser mice fail. Turn the world into your mouse pad.

Logitech® Unifying receiver
The tiny receiver stays in your notebook. Plus, you can easily add a compatible wireless mouse or keyboard—without the hassle of multiple USB receivers.Learn more about the Unifying receiver.
Compact, ergonomically designed
The compact, ergomomic design helps keep you comfortable wherever you want to use your laptop—at home, at work, or on the go.Comfortable hands like comfortable mice.

Hyper-fast scrolling
You'll fly through documents and Web pages with a single spin. Click-to-click scrolling gives you the precision you need when navigating lists, slides, and images.Excited about hyper-fast scrolling?

Integrated thumb buttons
There's more control within your reach. Move quickly backward or forward through Web pages and within applications.Change the cursor speed? Change the cursor? Change the programmable buttons? Find out more about SetPoint™ software.

Logitech® Advanced 2.4 GHz wireless
You get the reliability of a cord with cordless convenience and freedom—fast data transmission and virtually no delays or dropouts.
Logitech® Darkfield Laser Tracking™
Now, your mouse works where others don't - even on glass.
You work and play all over the place—and that means you're going to encounter all sorts of work surfaces. A glass desk or shiny table shouldn't stand in your way.
That's why we created Logitech® Darkfield Laser Tracking™, featured in the Logitech® Anywhere Mouse MX™ and the Logitech® Performance Mouse MX™.
Darkfield tracks on surfaces like clear glass* and lacquered desks that stump optical mice and standard laser mice. So now your mouse works wherever you do.

It's all in the details.

Optical and traditional laser mice use irregularities in the surface to track the direction and speed of your mouse. The more irregularities on a surface, the easier it is for the sensor to track your movements.

But use your mouse on a smooth, glossy surface like clear glass, and there just aren't enough imperfections for your standard mouse to work. This is where Darkfield Laser Tracking comes in. Darkfield uses the smallest possible details to create a micro-road map of the surface—so you get better precision on more surfaces.



Can this mouse do everything?

Just about. Keep in mind, however, that we haven't designed the first two mice with Darkfield Laser Tracking for gamers or for those working on laboratory-grade clean glass.

If you're making lighting-fast maneuvers and need gaming-grade cursor speed, take a look at the Logitech® G9x Laser Mouse.



And if you're working on exceptionally clean glass, you may have to wait until the dust settles. For surfaces with fewer than 44 microscopic details (per square millimeter) that are less than 5 µm wide and 1.5 µm thick—to give some context, a strand of human hair is about 100 µm wide—you may want to swipe your hand across the surface before using your mouse.

But for everyone else, Darkfield Laser Tracking gives you precise cursor control on virtually any surface—even glass.
*At least 4 mm thick.
System Requirements
Windows-based PC

Windows® XP, Windows Vista®, or Windows® 7, Windows® 8
Internet connection
USB port





Mac® computer

Mac OS® X 10.4 or later
Internet connection
USB port




Warranty Information
3-year limited hardware warranty
Package Contents
Logitech® Anywhere Mouse M905
Logitech® Unifying receiver
Carrying pouch
2 AA batteries
Quick-start guide
Awards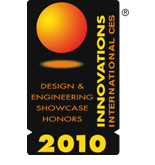 CES Innovations 2010 Honoree
Computer Peripherals category