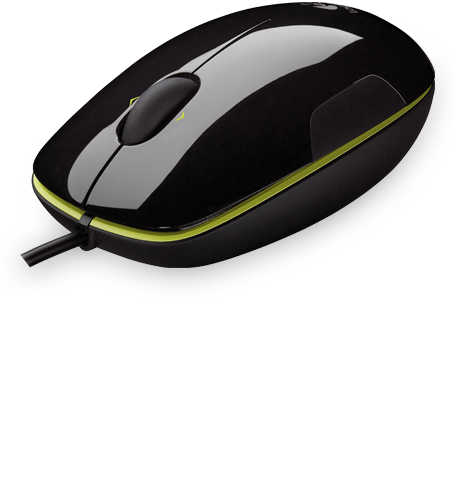 Style meets substance in a comfortable mouse for those who value looking and feeling good



Comfortable chic
Sleek surfaces, a pop of color, and soft rubber grips make this mouse as comfortable as it is stylish.

The right moves
Smooth, accurate laser tracking and side-to-side scrolling plus zoom take you where you want to go.

Ready, set, go
An easy setup will have you mousing around in no time. You simply plug it in to your Mac or PC and you're ready.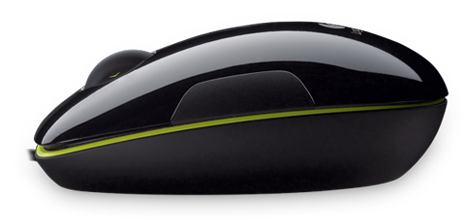 A sleek laser mouse with soft rubber grips for those who value both style and substance.



Laser tracking
Laser precision means you'll enjoy smoother tracking on just about any surface.* Curious about cursor control?

Side-to-side scrolling plus zoom
The power is in your hands. You can scroll side-to-side in documents or zoom in and out of photos and spreadsheets with a flick of your finger.**

Soft rubber grips
Soft side grips provide comfort and control, even after long hours of use. Comfortable hands like comfortable mice.

Easy setup
You just plug it into the USB port on your Mac or PC—it works right out of the box.
* The laser sensor does not work on glass or mirrors. If you're looking for a mouse that will track on glass, click here.
** Requires Logitech® SetPoint™ software (Windows) or Logitech® Control Center software (Mac OS® X), available for download at www.logitech.com/downloads.
Laser sensors: A controlling interest
Sensing the details

What does a mouse do? Fundamentally, it allows you to control your cursor. And the best measure of cursor control is the accuracy with which the mouse translates the movements you make with your hand.

How precise is your mouse? Logitech mice use advanced sensors to make sure that whether you're clicking links, dragging text, or opening new apps—that whatever you're doing—your computing experience is seamless.

We achieve precision by designing miniature sensors. These sensors take lots of little pictures of the surface below the mouse, interpret those pictures, and translate the movement your hand makes into movement on your screen.



Sensitive to your needs
Some people just need a mouse that works. Others need a mouse that can track on many surfaces. And gamers need a mouse that can give them game-changing precision at any hand speed.



Details, details
There are two kinds of sensors: optical and laser.

Mice with optical sensors track the surfaces beneath them using the available light and an LED lamp.

In 2004, Logitech introduced the first mouse with laser tracking. Laser sensors, compared to optical, produce far more illumination—both of the surface and of the contrast created by, literally, specs of dust on the surface—revealing a wealth of details even on glossy surfaces like highly polished wood. And that means your mouse can track motion precisely on many surfaces, without lags or jitter.



Gaming-grade control
If you're an expert gamer, pixel-perfect tracking can mean the difference between victory and defeat. Our mice with gaming-grade laser sensors can track at speeds all the way up to 5700 dpi. So when the game is on the line, you'll get maximum precision, blinding speed, and ultra-smooth tracking.

Track tested
We rigorously test all of our laser mice on a wide variety of surfaces to make sure your mouse is free of tracking flaws.

* Mice with Logitech® Darkfield Laser Technology cannot track on glass that is 4 mm thick or less, which is not much larger than the head of a pin.



System Requirements
Windows-based computer

Windows® XP, Windows Vista®, Windows® 7, Windows® 8
USB port





Mac® computer

Mac OS® X 10.4 or later
USB port




Warranty Information
3-year limited hardware warranty
Package Contents
Logitech® LS1 Laser Mouse
Quick-start guide
Part Number
PN 910-000761
PN 910-000764
PN 910-000765
PN 910-000766
PN 910-001108
PN 910-001110
PN 910-000867
PN 910-001161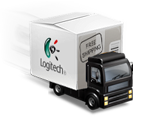 Free Shipping
Spend EUR 39 and get free shipping. Just our way of saying thanks. Learn More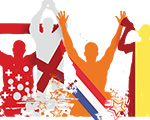 Global Fan Collection
Every day is a chance to put your pride on display. Learn More