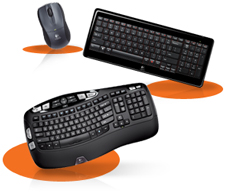 Make a wireless connection. Or two. Or six.
If you already have a Unifying receiver and want to connect additional compatible mice or keyboards, you can get the Logitech® Unifying software here.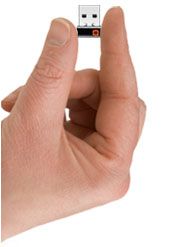 Tiny but powerful
What makes the Logitech Unifying receiver better
We designed our Unifying receiver to give notebook users an easy, convenient, clutter-free way to connect all of their compatible wireless mice and keyboards to their computer.
Instead of juggling multiple receivers that can be lost, you can leave one Unifying receiver plugged in. Your compatible wireless mice and keyboards are ready for instant use—wherever and whenever you need them.
It's better because:
It can stay plugged into your notebook
You get a powerful, reliable connection thanks to Logitech® Advanced 2.4 GHz wireless
It lets you connect up to six compatible mice and keyboards to one receiver
Logitech Unifying software makes connecting an additional compatible mouse or keyboard really simple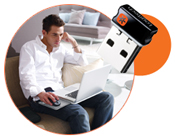 Notebook users. Road warriors. Clutter haters.
Who uses the Logitech Unifying receiver
A Unifying receiver is perfect for everyone who:
Uses more than one wireless device (or wants to)
Values their USB ports
Moves around with their notebook—you can leave the receiver plugged in
Works in multiple locations—you can leave your favorite devices where you use them most


The Logitech Unifying receiver comes with a variety of our mice and keyboards
So go ahead and build your perfect combo. Keep a full-size mouse on your desk. Put a carry-around mouse in your briefcase. Hide a keyboard under the couch. With a Unifying receiver you can set them up once, and they'll be ready whenever you need them.