Flow Scroll for Logitech Mice (Windows® 7 only)
Product Manual

Not available for this product



Replacement Parts





Warranty Information



Software Downloads







Spare Parts Store

A second life for your Logitech product

A lost or broken part of your Logitech product needn't cost you a whole new one. Find the spare part you're looking for right here.

More information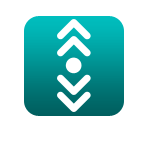 Download Instructions
Select your operating system from the drop-down menu on the left. To determine your operating system:

Windows — Click Start > Run, or in the "Search" box, type winver.exe and press Enter.

Select the software you want to download.
Click Download Software.
Description
The Logitech Flow Scroll plug-in provides a smooth scrolling experience when you browse the web using Internet Explorer 8, Internet Explorer 9, Firefox 6 and later, and Chrome 14 and later. For Windows 7 only.
Smart Installer – Faster setup time, installation starts while components are downloading. Internet connection required during installation. If you're having trouble with the Smart Installer, try downloading the Full Installer package.
Full Installer – Full-sized download, contains the files for all supported devices. Lets you install offline.
Why Update?
Support added for Chrome 14 and later.
Support added for FireFox 14 and later.