VIDEO CONFERENCING
FOR EVERY SPACE
Logitech is transforming video conferencing by offering an easy and affordable way to collaborate, with crystal-clear audio and razor-sharp video. Logitech products deliver exceptional performance, business certifications, and award-winning design.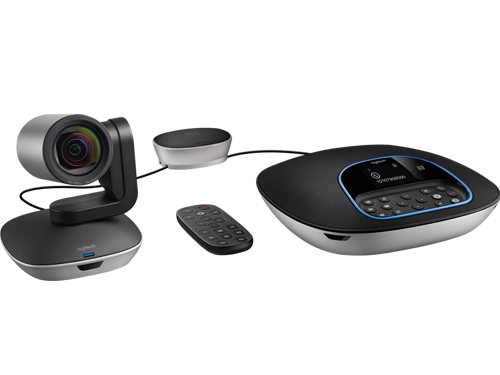 "Logitech has quietly become a big deal in videoconferencing."

"With this level of performance and a sub one thousand dollar price tag, our view is that Logitech GROUP is an enterprise conferencing no-brainer."

"Thanks to the growing popularity of telecommuting, more and more businesses are in need of a good video-conferencing solution, and Logitech might have just the thing to help you out."

"Logitech has hit on a successful formula with its ConferenceCams … this run of success looks set to continue with the new GROUP product, which beefs up the audio quality and range."

"Logitech takes on the big boys in videoconferencing hardware."

FIND YOUR SOLUTION

GATHER SOME INTEL

CONNECT