Logitech QuickCam® Sphere AF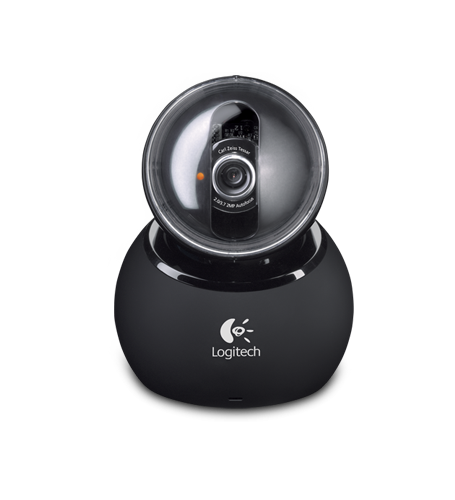 With motorized tracking and Carl Zeiss® optics, you can get closer to your loved ones.



Focused on you
With motorized tracking and autofocus, the spotlight is always on you, even when you move around.

Carl Zeiss optics
You'll enjoy razor-sharp, true-to-life video thanks to Carl Zeiss® optics and a 2-megapixel HD sensor.

Make magic
A mask, a cat, a sock puppet—you can choose from hundreds of avatars, masks, and Fun Filters to express your mood.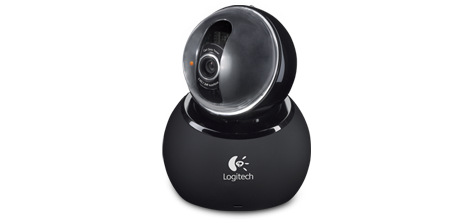 With motorized tracking, Carl Zeiss® optics, and advanced autofocus, you can get closer to your loved ones.



Motorized tracking
It keeps you right in the middle of the picture, offering 189-degree field of view and 102-degree tilt.

Carl Zeiss® optics
You'll enjoy razor-sharp images from a lens designed with the help of one of the pioneers in the industry. Find out more about why our collaboration with Carl Zeiss benefits you.

Advanced autofocus
Your images stay razor sharp, even in close-ups (up to 10 cm from the camera lens) with built-in autofocus. Learn all about Logitech autofocus.

HD video recording
Your friends and family can see you in widescreen video at HD quality (720p).

Higher-megapixel performance
With its true 2-megapixel sensor, with up to 8-megapixel photos (software enhanced), every video call and photo will look sharp. Megapixels? Sensor? Why is image quality so important?

RightLight™ 2 technology
Even if you make a video call in dim or poorly backlit settings, the camera will intelligently adjust to produce the best possible image. Find out what's right about RightLight 2 technology.

Built-in mic with RightSound™
It gives you clear, headset-free conversations without annoying background noise*. Find out why RightSound sounds so good.

Logitech® Video Effects™
Your video calls get an extra dose of fun with Video Effects. It's easy to spice things up with neon splashes, fish-eye distortions, and more. Find out more about Video Effects.

9-inch stand
It makes it easy to bring the webcam up to your eye level.

IM compatibility
Works with Skype™, Windows Live™ Messenger, Yahoo!® Messenger, AOL® Instant Messenger (AIM®), and other popular instant messaging applications.
* Acoustic echo cancellation ("AEC") is no longer available with versions 11.7 and higher of the Logitech® QuickCam® software. AEC is available from most leading video-calling applications.
System Requirements
Windows® XP (SP2 or higher)

1 GHz (2.0 GHz recommended)
256 MB RAM (512 MB RAM recommended)






Windows Vista® or Windows® 7 (32-bit or 64-bit)

1 GHz (2.0 GHz recommended)
512 MB RAM or more




200 MB hard drive space
CD-ROM drive
OS-compatible sound card and speakers
Hi-Speed Certified USB 2.0 recommended
For the best video calling experience, we suggest:

Dual-core CPU with 1 GB RAM
Broadband Internet with 256 kbps upload or higher




Warranty Information
2-year limited hardware warranty
Package Contents
Logitech QuickCam® Sphere AF
9-inch eye-level stand
USB cable (6-feet)
QuickCam® Software CD, including:
Logitech QuickCam® applications—Logitech® Video Effects™, one-click video e-mail, QuickCapture for photos, webcamming software Applications for Windows®—Windows Live™ Messenger, Skype™ with free full-screen video calling, video-enabled AIM®, Yahoo!® Messenger with free video calling Bonus software—HP Photosmart Essential application for capturing, editing, customizing, and printing images (Web download required)
Quick-start guide
* Does not work with iPod Shuffle 3rd generation
Part Number
Technical Specifications
Motorized tracking (189° horizontal and 102° vertical)
Carl Zeiss® optics
Autofocus lens system
Ultra-high resolution 2-megapixel sensor with RightLight™ 2 Technology
Color depth: 24-bit true color
Video capture: Up to 1600 by 1200 pixels (HD quality)
Still-image capture: 8 megapixels (with software enhancement)
Built-in microphone with RightSound™ Technology
Frame rate: Up to 30 frames per second
High-Speed USB 2.0
Logitech QuickCam® software (with Video Effects™, filters, avatars, and face accessories)
Works with Skype™, Windows Live™ Messenger, Yahoo®, AOL® and other compatible instant messaging applications