Logitech S150 Digital USB Speaker System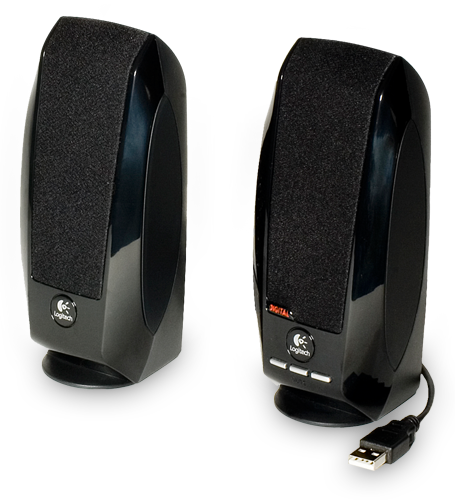 A USB-powered speaker system that sounds good at your desk or on the road.



Work song
With USB connectivity delivering pure, digital audio and power—your music will sound good wherever you work.

Going places
Light and compact, these portable speakers let you enjoy quality audio in the office or on the go.

Sound control
You can quickly adjust the volume when you need to with volume and mute buttons on the speakers.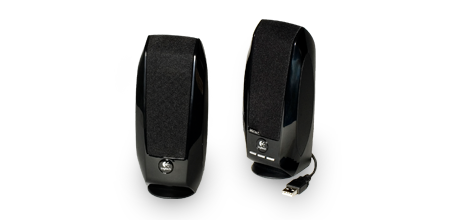 With pure, digital audio and a sleek, portable design, this USB-powered speaker system sounds good at your desk or on the road.



USB connectivity
The USB cable connects your speakers to your laptop or desktop computer for distortion-free, digital audio—and battery-free power.

Stable base
The satellite base is designed for greater stability on your desktop.

Built-in controls
You can quickly and easily adjust the volume or mute the sound.

Digital-power indicator
A light lets you know when your speakers are on.
Warranty Information
2-year limited hardware warranty
Package Contents
Speakers: 2 satellites with integrated cables (10 speakers in one shipper)
Installation Guide
Full product support
Part Number
Technical Specifications
Total RMS power: 1.2 watts RMS (0.6 watts per satellite)
Frequency response: 90 Hz–20 kHz
Drivers: 2-inch dynamic drivers
Connectivity: USB cable (4-foot)
Power source: Notebook via USB
Power indicator: Amber LED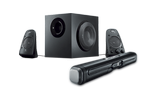 Turn It All Up.
Experience your movies, music, and games with full rich sound.
Learn More