The Harmony difference

With one-touch control, support for 225,000+ devices and simple online setup, Logitech Harmony gives you control in ways other remotes can't.

What can one touch do?

Whatever you want to do, Harmony remotes let you turn on the right devices in your home entertainment system with just one touch.

Simple online setup

Just connect your Harmony remote to your computer and you're guided through every step of configuring your remote.

Choose your Harmony

Whether you want control for a basic TV setup or a rechargeable touch screen command center for a complex home theater, there's a Harmony for you.
Works with your system
You can be sure your Harmony remote will work with what you own today and what you add tomorrow. From cable boxes and TVs, to DVD players and AV receivers, we support over 5,000 brands and 225,000 devices, and our online library of home entertainment devices grows every day.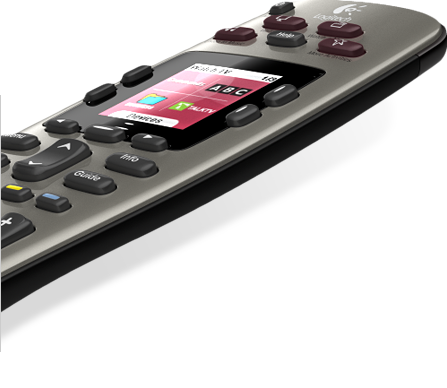 Works the way you watch
Harmony remotes feature activity-based control that makes getting to what you want to do as simple as pressing a button. Want to watch something from your DVR? Play a DVD? Listen to your music player? Just press a single button or command and all the right devices turn on the way you want them to (online setup required). Harmony remotes are even smart enough to control different devices for volume, channel, playback controls and more, even behaving differently in each activity.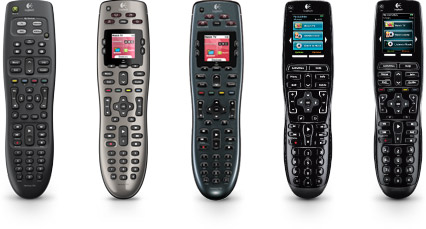 Which Harmony?
Every entertainment system is different. That's why, whether your family needs simple control over a basic setup of four devices, completely customized command over fifteen components in a complex home theater or anything in between, Harmony has the perfect remote for your home. From the simplicity of the Harmony 300 to the Harmony 900, we've got your home entertainment system covered.
Setup meets simplicity
You don't need to punch a code into your remote. Instead, you connect it to your PC or Mac®, go to www.Logitech.com/MyHarmony, and tell us about your system. Our online setup software does the hard work for you, programming your remote for your home entertainment setup. Plus, if you need any extra help during setup, help is available when you need it.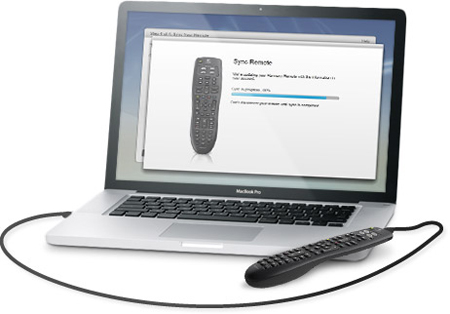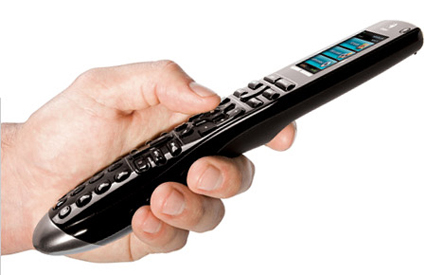 Less clutter, more control
Say goodbye to that drawer full of remote controls or universal remotes that have failed you before. Harmony remotes let you control all the functions of your devices, so you can do things like adjust the volume, change screen sizes and access video on demand with one remote.
Designed for easy navigation
With easy-to-use sculpted buttons, Harmony remotes are designed to be simple for everyone in your home to use. The buttons on the Harmony remote have been organized into logical zones, making it easy to find the function that you're looking for. And many Harmony remotes feature buttons (and touch screens) with backlighting, so they're easy to use even in the dark.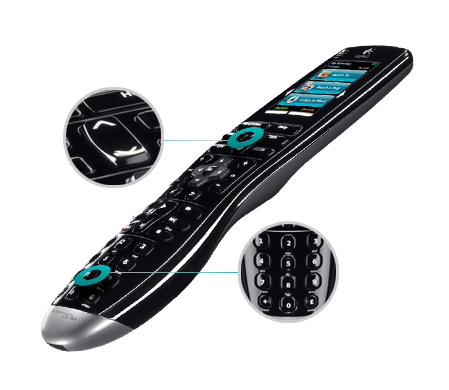 *Get a feel for what makes Harmony different – but each Harmony remote is different, too. Not all the features described here are available on all our remotes.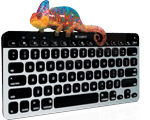 Logitech Bluetooth® Easy-Switch™ Keyboard for Mac, iPad and iPhone
A beautifully designed, illuminated keyboard to use across your Apple devices. Learn More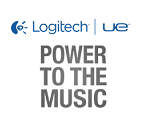 Introducing Logitech UE
Create products that deliver music in its purest, most undiluted form. Learn more