Logitech for Business Resource Center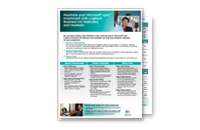 Amazingly Simple and Affordable Small Group Video Conferencing Has Arrived: Read the Frost & Sullivan whitepapers
Learn how to address the key challenges of video conferencing deployments in meeting rooms and how choosing the right webcam and headset can make all the difference.
Enable visual collaboration without breaking the bank: Download the Frost & Sullivan whitepaper
Boosting the value of conferencing with peripherals: Download the Frost & Sullivan whitepaper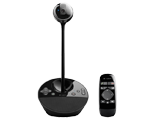 Logitech Introduces New Product Category for Unified Communications: The All-in-One Audio and Video ConferenceCam
The Logitech® BCC950 ConferenceCam is the first communications tool to combine a full HD webcam with a high-quality, omni-directional full-duplex speakerphone in one USB device, enabling small groups to collaborate in conference rooms, closed offices or shared work spaces. Amazingly Simple and Affordable Small Group Video Conferencing Has Arrived.
Read the full press announcement
Logitech Introduces Next Generation of Webcam Technology for Business
New 1080p webcam offers more life-like experience, easier installation and lower PC processor burden for enhanced desktop videoconferencing and unified communications
Logitech Selected for Membership in Avaya DevConnect Program
As a Platinum member of the program, Logitech is eligible to submit products for compatibility testing by the Avaya Solution Interoperability and Test Lab. There, a team of Avaya engineers develops a comprehensive test plan for each application to verify whether it is Avaya compliant. Doing so enables businesses to confidently add best-in-class capabilities to their network without having to replace their existing infrastructure—speeding deployment of new applications and reducing both network complexity and implementation costs.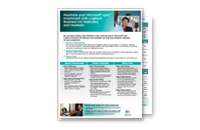 Logitech Webcams are Microsoft OCS and Lync Compatible
As a trusted OCS and Lync partner, we provide the ultimate compatibility. That means our webcam video solutions and peripherals require less time to integrate and manage for IT staff. So your other staff can spend more time collaborating in HD video.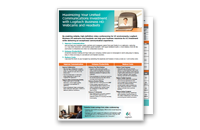 Introducing "YOU" C from Logitech
Radically simple UC tools for any size business, optimized for comfort, convenience, and productivity in every workspace.
Download the UC Pack Details Brochure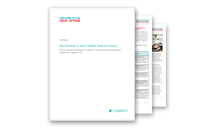 Embedded vs. External Webcams
Is an embedded laptop webcam sufficient for business video meetings today? Quality and performance does make a difference. Learn about the key factors that may help you evaluate which webcam is the best for you.
Read the article and watch the video
eWeek story highlights Logitech webcams in the growing field of tele-psychiatry
Reporter Brian Horowitz posted an in-depth eWeek feature on Dec. 2 based on an interview in November with Eric Kintz, VP and General Manager of Logitech for Business, and Jim Mountain, president of Secure Telehealth, a tele-psychiatry provider. "The quality of the cloud services, combined with broadband access and with the quality of our cameras where you can see HD quality, just creates the next level of adoption in the industry," Kintz said in the story.