Enhance your Microsoft® Lync™ Deployment
Logitech has partnered with Microsoft Lync to offer a range of fully-optimized for Lync UC tools that are so intuitive, people actually love to use them, enabling enhanced collaboration and productivity from the desktop to the conference room. See how to make the most of the Microsoft Lync experience.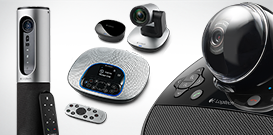 Group Videoconferencing
Bring affordable Lync video meetings into the meeting room. With Logitech's ConferenceCams any space can be a video-enabled collaboration space. Breakthrough affordability meets group videoconferencing—with HD video and enterprise-quality audio. See who's talking with intelligent face-tracking and experience multi-party videoconferencing.*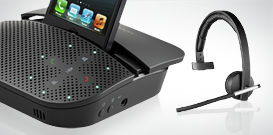 Enterprise-Grade Audio
The Logitech UC Audio portfolio is the perfect mix of enterprise-quality audio, plug-and-play compatibility and intuitive, user-friendly design that brings harmony to unified communications. With Logitech UC Audio, you're READY to ROCK.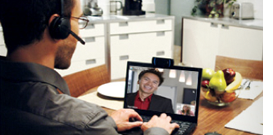 Best-in-class Video
As one of the first companies to develop advanced Lync 2013 video features, Logitech enhances the collaboration experience in the richest way. With HD video in a wider field of view, it's now possible to present from a whiteboard, show a document or conduct a demo in clear view all from your desktop.
ADDITIONAL RESOURCES


Are you an enterprise deploying Lync? Interested in a Logitech UC product trial?
*Face tracking within the current field of view; enabled by Lync 2013 only.
News
Learn more about our partnership with Microsoft Lync