The New Office - Office Pack

Office Pack
Make the most of any workspace with the Logitech Office Pack, a collection of user-friendly peripherals that deliver superior audio, video and productivity for the traditional closed-door office environment. From an advanced wireless mouse and keyboard, to powerful space-saving speakers, to everything you need for HD video conferencing, these high-quality tools make any office more comfortable and productive.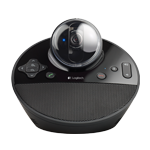 BCC950 ConferenceCam
The amazingly simple and affordable Logitech ConferenceCam guarantees small groups the HD video and superior audio their online meetings deserve – from anywhere they gather.
Business-quality video via the Carl Zeiss® lens, 1080p HD and 30 fps
Optimized for Microsoft® Lync ™ and Skype ™ and compatible with most other popular video and audio conferencing platforms
Quickly control the call directly from the base with easy-access buttons for answer/end call and mute
Visit the ConferenceCam product page >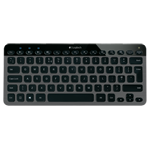 Bluetooth® Illuminated Keyboard K810
The Logitech Bluetooth® Illuminated Keyboard is a thin, rechargeable keyboard with easy-switching Bluetooth® technology so multi-taskers stay productive typing between their PCs and other devices.

Logitech easy-switch Bluetooth® technology
Backlit illumination
Rechargeable battery
Visit the Bluetooth® Illuminated Keyboard product page >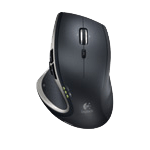 Performance Mouse MX
Laser tracking that works on virtually any surface including glass, and a tiny, leave-in wireless receiver put the power to achieve in your hand. Reduce clutter - mouse pads are now obsolete.
Logitech® Darkfield Laser Tracking™
Designed to fit your hand for increased comfort
Hyper-fast scrolling for quick navigation through web pages and documents
Visit the Performance Mouse MX product page >