The New Office - Open Space Pack

Open Space Pack
No workspace is perfect. Cubes maximize office space, but small work areas can affect comfort and productivity. Group and open spaces encourage collaboration, but noise, commotion and clutter can be distracting. Fortunately, the Logitech Open Space Pack contains intuitive peripherals and addictive video collaboration tools that minimize noise and disruptions while ensuring comfortable and productive cubes and open spaces for all who work in them.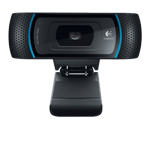 B910 HD Webcam
With HD 720p30 widescreen video calling, stereo sound and Carl Zeiss® optics with autofocus, this webcam is the sharpest way for professionals to meet face-to-face—without leaving the desk.
Certified for Microsoft® Lync™, Skype, and Avistar C3
UVC-Compliant for easy deployment and management
HD video calling
Visit the B910 product page >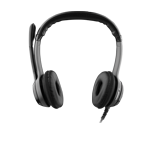 B530 USB Headset
The B530 USB Headset is your solution for clear, comfortable, and effective business communication. Optimized for Microsoft® Lync™ 2010, the B530 also features a built-in equalizer to further conversation ease.

Laser-tuned drivers minimize distortion
Adjustable microphone rotates out of the way when not in use
Noise-canceling unidirectional microphone reduces background buzz
Visit the B530 product page >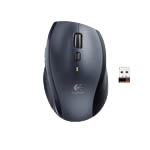 Marathon Mouse M705
A wireless laser mouse that lets you power on with a three-year battery life and a tiny, leave-in receiver that saves time and lowers TCO.

Hyper-fast scrolling for quick navigation through web pages and documents
Three year battery life
Logitech® Unifying receiver
Visit the M705 product page >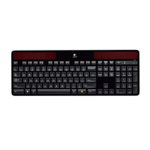 Wireless Solar Keyboard K750
The solar-powered wireless keyboard that makes battery hassles a thing of the past in a streamlined, comfortable design.
Low maintenance
Comfort with noise reduction
Only 1/3-inch thick
Visit the Solar Keyboard K750 product page >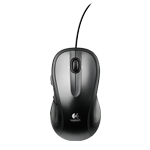 Corded Mouse M318e
The Logitech Corded Mouse M318e provides comfort with a full-size ergonomic design and features a productivity-enhancing micro-precise scroll wheel with laser tracking.

Full-size ergonomic design
Micro-precision scroll/tilt wheel
Rubber side grips
Visit the M318e product page >