Logitech Bluetooth Easy Switch Keyboard & Trackpad for Mac Bundle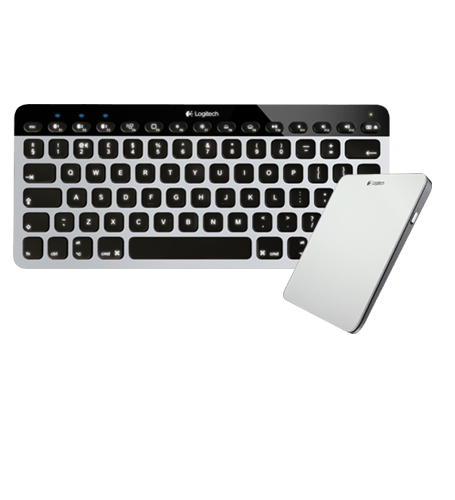 Bluetooth Easy-Switch Keyboard
A beautifully designed keyboard with one touch easy-switching between your Mac, iPad and iPhone, and bright illuminated keys for better typing in the day or night.

Rechargeable Trackpad for Mac
A beautifully designed trackpad with a superbly smooth glass surface. It supports the full range of Mac OS multi-touch gestures and can be recharged easily via USB.
System Requirements
Windows-based computer

Mac with OS X 10.6.8 or later
iPad, iPad 2, iPad (3rd and 4th generation), iPad mini or iPhone with iOS 4.0 or later
Internet connection (for software download)




Package Contents
Bluetooth Easy-Switch Keyboard
Bluetooth® Easy-Switch™ Keyboard for Mac, iPad and iPhone
USB recharge cable
User documentation
Touch Mouse T620
Rechargeable Trackpad for Mac
USB recharge cable
User Documentation
Part Number
PN 920-004161/910-002880
Bluetooth Easy-Switch Keyboard 920-004161
Rechargeable Trackpad for Mac 910-002880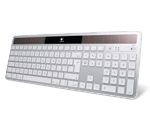 If you've got light, you've got power—for Mac®.
No wires. No batteries. No hassles. Go solar.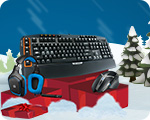 Holiday Gift Guide