Logitech S-120 Speaker System - Dented Box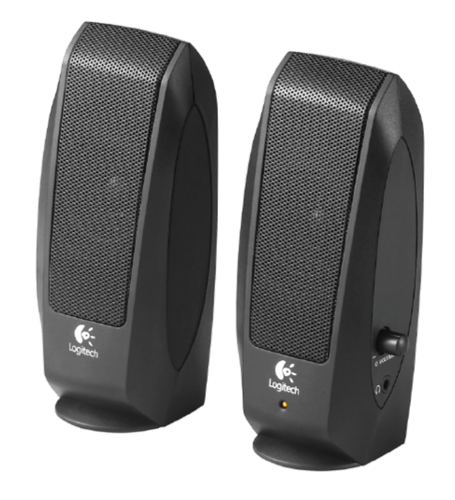 Enjoy rich, full sound, edgy design, and convenient controls. The Logitech® S-120™ speaker system is the perfect audio companion to your PC or notebook.


2.0 stereo speaker system
Integrated power and volume control
Dented Box items from Logitech are products whose outer box has been torn, scratched, dented, or has other markings on it. The product itself is guaranteed to be in brand new condition and fully warranted. Sales are limited to quantities on hand. Limit 2 per customer.
2.0 stereo speaker system
New design with metal grille (all-matte finish)
Satellite base designed for greater stability on the desktop
Integrated power and volume control
3.5mm headphone jack included
Improved acoustics with 2.3 watts RMS output
Package Contents
Speakers: 2 satellites (12 speakers in one shipper)
All necessary cables
3-year limited hardware warranty
Part Number
Technical Specifications
Total RMS power: 2.3 watts RMS (1.15 watts per satellite)
Frequency response: 50 Hz–20 kHz
Power and AC cable length: 1.5 meters
Cable between satellites: 1.2 meters
Headphone jack: 3.5mm